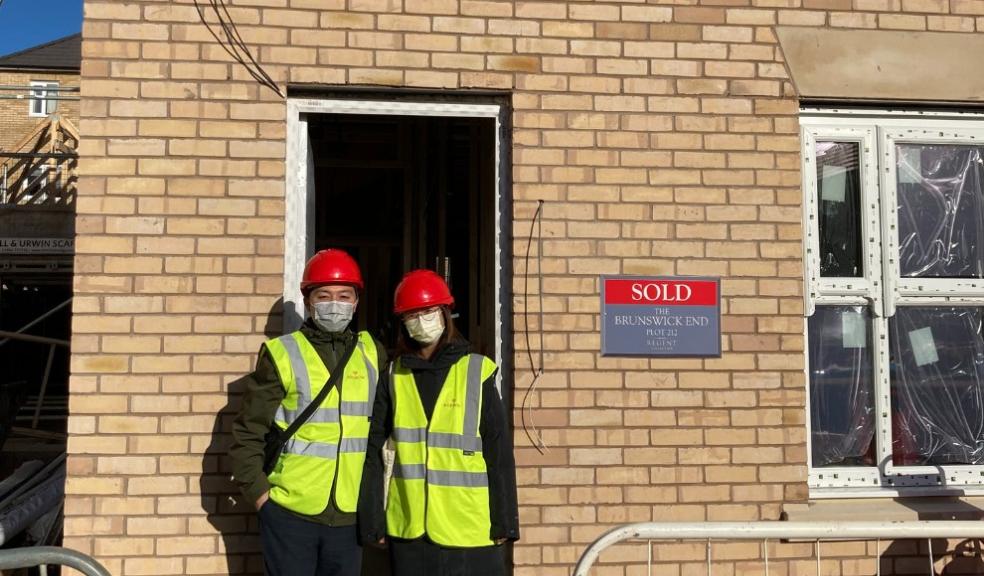 Great surroundings and a good school nearby ticks boxes at Garforth
After moving to the UK from Hong Kong, the Hui family had several 'musts' for their long-term home – it had to be a Redrow new build, near a good school and have a good living environment.
After searching for a month, the family found their 'ideal place to live' at Aspen Park, in Garforth, West Yorkshire.
Ardis, 36, a stay-at-home mother said: "As we are not local people, we were feeling a bit confused about buying a house in the UK.
"We tried to make an offer on a house, but we missed out on that sale; we worried about the renovation and maintenance cost of second-hand property too, so we decided to target new builds.
"We heard about Redrow before we moved to the UK, they were recommended to us by other HongKongers. We knew the building materials used are good quality, so we have confidence in this developer."
Ardis, along with her husband Mike, a photographer, and their five-year-old daughter Ellie, are currently living in a city centre apartment in Leeds.
"The apartment is only a temporary place, for the long term we wanted a property with a good living environment and a good school catchment area," said Ardis.
"Garforth wasn't one of the areas we targeted at first, but when we found that there was a development by Redrow there we went to view the area and the homes.
"The development has a nice play area nearby, with a good school within a short walking distance; Garforth is a very ideal area for us too.
"We reserved our house in just two days."
Located just 15 minutes from Leeds, Garforth has everything needed to fit Redrow's ethos of building in and creating thriving communities. It is home to a high street with banks, shops, and cafes, plus leisure facilities and a public park very close to Aspen Park.
The family chose a Brunswick End, a three-bed semi-detached property with an en-suite to the main bedroom, a spacious lounge and open plan kitchen/dining room. They are now watching and waiting while their new home is built and are due to move in next March.
Ardis, who worked as a training officer before coming to the UK, said: "We needed a three-bedroom home, as we wanted to turn one bedroom into a study.
"I love the living room; it is a very good size with enough room to place two sofas and even more storage should we need it.
"The sunlight will fill the room through the huge window."
Redrow's development, off Ninelands Lane, offers a beautiful mix of family-sized mews, semi and townhouse properties from Redrow's Georgian-influenced Regent Collection. It blends period features and contemporary interiors. The popular development is close to selling up but there are still two- and three-bedroom homes available that start from £243,950.
For further information about Aspen Park and its properties call 0113 213 6245 or visit www.redrow.co.uk/aspenpark