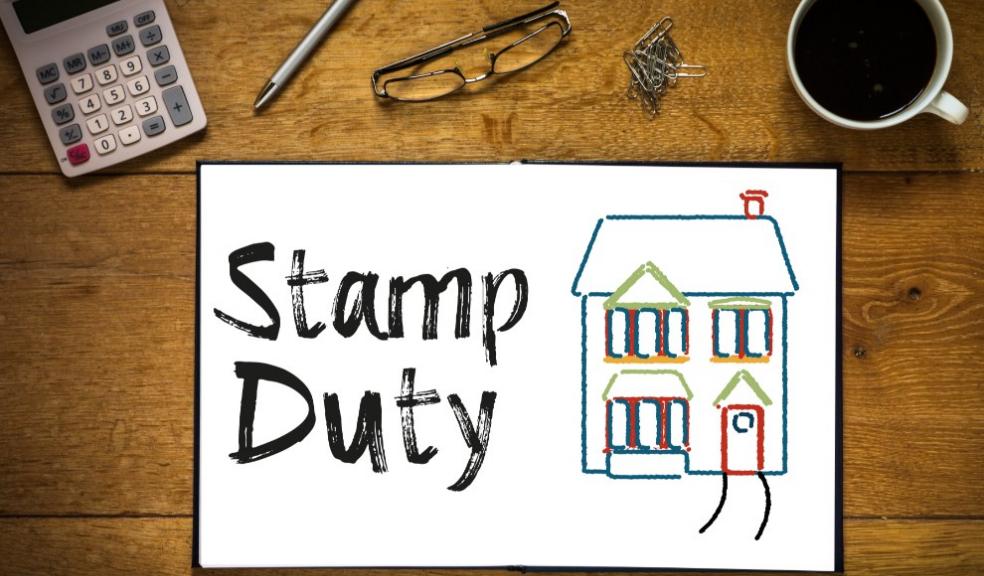 Most active property price market thresholds revealed
Most active property price market thresholds revealed
The latest research by Birmingham estate and lettings agent, Barrows and Forrester, has revealed just how influential the stamp duty holiday seems to have been in shaping property market activity since the start of the year.
Barrows and Forrester analysed property market transactions across every county of England and Wales since the start of the year, looking at which property price threshold had been the most active.
The figures show that across England and Wales as a whole, an estimated 355,827 sales have completed so far this year.
43% of these sales have completed for a price within the £250,000 price threshold, the price at which the final extension of the stamp duty holiday saw home buyers pay no stamp duty up until as recently as last month.
A further 40% of all homes sold so far this year have done so between the £250,001 and £500,000 price threshold.
Just 11% have sold for between £501,001 and £750,000, while the £750,001+ price threshold accounts for just 6% of all transactions.
When analysing the market at county level, the £250,000 price threshold was the most active area of the market across 44 counties, with a further 25 seeing the most sales complete between £250,0001 and £500,000.
Interestingly, no county saw the most market activity between £500,001 and £750,000, while just the City of London was home to the most active market at the £750,000+ price threshold.
Managing Director of Barrows and Forrester, James Forrester, commented:
"While there is always likely to be a larger number of sales at lower price threshold simply due to the affordability of property, It's clear that the stamp duty holiday has been hugely influential and has shaped the face of the market during the pandemic.
We've seen the largest levels of market activity fall within the price bracket at which there remained a saving for the most prolonged period and in many areas, the gap in activity at this level of the market and the rest has been vast."
Table shows what percentage of transactions so far in 2021 have completed at each price threshold in each county of England and Wales

County

up to £250,000 %

£250,001 to £500,000 %

£500,001-£750,000 %

£750,001 plus %

Total trans

Bracket with most trans

Bedfordshire

27%

61%

9%

3%

4,407

£250,001 to £500,000

Berkshire

11%

58%

21%

10%

5,809

£250,001 to £500,000

Blaenau Gwent

96%

4%

0%

0%

341

Up to £250,000

Bridgend

77%

21%

2%

0%

901

Up to £250,000

Buckinghamshire

16%

51%

20%

13%

5,542

£250,001 to £500,000

Caerphilly

86%

13%

1%

0%

857

Up to £250,000

Cambridgeshire

36%

49%

11%

4%

5,324

£250,001 to £500,000

Cardiff

53%

40%

6%

1%

1,746

Up to £250,000

Carmarthenshire

78%

21%

1%

0%

1,063

Up to £250,000

Ceredigion

64%

34%

2%

1%

426

Up to £250,000

Cheshire

54%

35%

7%

4%

7,348

Up to £250,000

City of Bristol

25%

58%

12%

5%

2,994

£250,001 to £500,000

City of London

0%

12%

37%

51%

57

£750,001 plus

Conwy

71%

27%

2%

0%

783

Up to £250,000

Cornwall

44%

44%

8%

4%

4,247

£250,001 to £500,000

County Durham

85%

14%

1%

0%

5,213

Up to £250,000

Cumbria

70%

25%

4%

1%

3,598

Up to £250,000

Denbighshire

75%

23%

2%

0%

557

Up to £250,000

Derbyshire

69%

26%

4%

1%

6,360

Up to £250,000

Devon

47%

42%

8%

3%

9,310

Up to £250,000

Dorset

26%

54%

14%

6%

6,655

£250,001 to £500,000

East Riding of Yorkshire

74%

23%

3%

1%

3,598

Up to £250,000

East Sussex

20%

55%

16%

8%

7,032

£250,001 to £500,000

Essex

21%

59%

14%

6%

13,648

£250,001 to £500,000

Flintshire

77%

21%

2%

0%

809

Up to £250,000

Gloucestershire

36%

50%

10%

4%

6,611

£250,001 to £500,000

Greater London

5%

44%

29%

22%

40,061

£250,001 to £500,000

Greater Manchester

66%

29%

4%

2%

15,006

Up to £250,000

Gwynedd

74%

24%

2%

1%

777

Up to £250,000

Hampshire

28%

52%

14%

6%

13,161

£250,001 to £500,000

Herefordshire

44%

46%

8%

2%

1,264

£250,001 to £500,000

Hertfordshire

9%

53%

23%

14%

8,170

£250,001 to £500,000

Isle of Anglesey

67%

29%

3%

1%

462

Up to £250,000

Isle of Wight

48%

42%

7%

3%

1,276

Up to £250,000

Kent

26%

56%

12%

5%

13,792

£250,001 to £500,000

Lancashire

78%

19%

2%

1%

9,081

Up to £250,000

Leicestershire

55%

38%

6%

1%

5,750

Up to £250,000

Lincolnshire

70%

27%

3%

1%

7,241

Up to £250,000

Merseyside

75%

22%

3%

1%

7,265

Up to £250,000

Merthyr Tydfil

88%

11%

0%

0%

228

Up to £250,000

Monmouthshire

33%

54%

10%

2%

575

£250,001 to £500,000

Neath Port Talbot

90%

10%

0%

0%

756

Up to £250,000

Newport

70%

28%

2%

1%

799

Up to £250,000

Norfolk

48%

43%

7%

2%

6,824

Up to £250,000

North Yorkshire

59%

31%

7%

3%

8,109

Up to £250,000

Northamptonshire

44%

46%

9%

1%

626

£250,001 to £500,000

Northumberland

69%

24%

5%

2%

1,923

Up to £250,000

Nottinghamshire

67%

29%

4%

1%

6,552

Up to £250,000

Oxfordshire

14%

57%

18%

10%

4,633

£250,001 to £500,000

Pembrokeshire

68%

27%

4%

1%

754

Up to £250,000

Powys

64%

33%

3%

1%

732

Up to £250,000

Rhondda Cynon Taff

88%

12%

1%

0%

1,268

Up to £250,000

Rutland

30%

44%

16%

10%

289

£250,001 to £500,000

Shropshire

56%

36%

7%

1%

3,103

Up to £250,000

Somerset

38%

48%

10%

4%

7,276

£250,001 to £500,000

South Yorkshire

77%

20%

2%

1%

7,140

Up to £250,000

Staffordshire

67%

28%

4%

1%

6,410

Up to £250,000

Suffolk

42%

46%

9%

3%

5,233

£250,001 to £500,000

Surrey

7%

46%

27%

20%

9,378

£250,001 to £500,000

Swansea

72%

24%

3%

1%

1,227

Up to £250,000

The Vale of Glamorgan

48%

38%

9%

4%

789

Up to £250,000

Torfaen

80%

19%

1%

0%

452

Up to £250,000

Tyne and Wear

79%

19%

2%

0%

5,569

Up to £250,000

Warwickshire

42%

45%

9%

4%

4,037

£250,001 to £500,000

West Midlands

66%

28%

5%

1%

12,528

Up to £250,000

West Sussex

16%

59%

17%

8%

7,084

£250,001 to £500,000

West Yorkshire

72%

24%

3%

1%

13,344

Up to £250,000

Wiltshire

41%

47%

9%

4%

5,068

£250,001 to £500,000

Worcestershire

45%

44%

8%

2%

3,916

Up to £250,000

Wrexham

78%

20%

2%

0%

663

Up to £250,000

Data sourced from the Land Registry Price Paid Records - All residential sales excluding those listed by property type as 'other' - Jan to Aug 2021 (latest available)