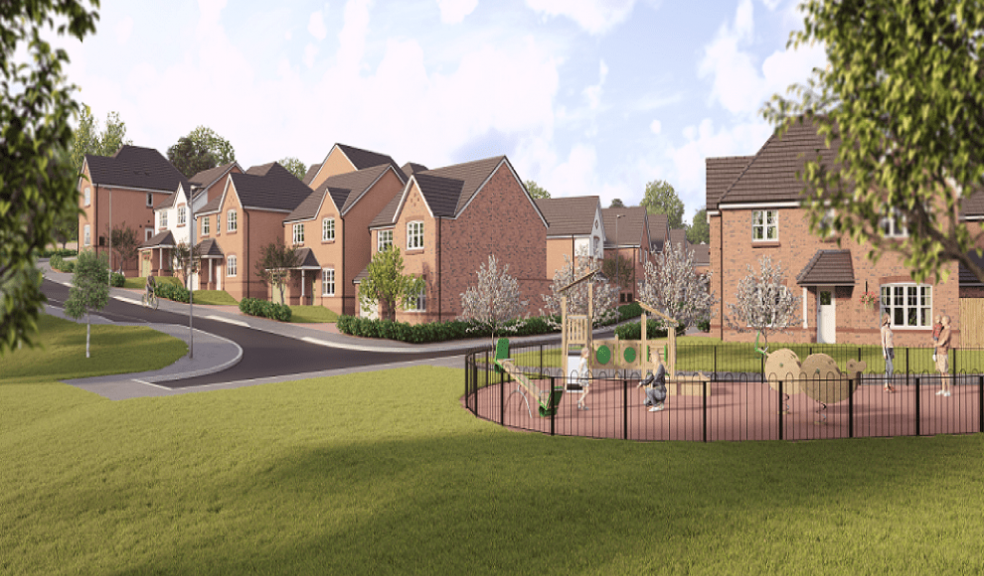 BIG DEMAND FOR OLD COLWYN HOMES AS CASTLE GREEN PLANS SECOND LAUNCH
WITH new homes in Old Colwyn in great demand, Castle Green Homes is preparing to launch a second venture.
Even before the sales office opened at the existing Parc Elian, 80% of the 42 homes had already been reserved "off plan" and now just three remain at the Dolwen Road development.
Buoyed by the near sell-out success, the HBF five-star rated homebuilder is planning to release a new development of 22 homes nearby at Parc Y Coed in late spring.
Sales and marketing director Caryl Russell explained: "Parc Elian has been a real success story and, even before we opened the sales office at the end of March, the vast majority of the properties had been reserved. The good news for those who perhaps missed out there or weren't yet in a position to buy, is that we're building just across the road at Parc Y Coed.
"Would-be buyers at Parc Y Coed will have the chance to appreciate the spaciousness of our properties and the superb specification by visiting the sales office at Parc Elian, and they'll still be able to enjoy the benefit of reserving off plan in the development's early stages meaning they can fully personalise their home."
Castle Green recently achieved a five-star customer satisfaction rating in the annual industry-wide survey conducted by the Home Builders Federation (HBF). The survey showed that 93.6% of Castle Green customers say they would recommend the North Wales based company to family and friends looking for a new home.
Situated on the North Wales coast, with easy access to Rhos-on-Sea, Colwyn Bay and Llandudno, Parc Y Coed will offer a choice of three and four-bedroom private sale properties.
"We're anticipating homes at Parc Y Coed will be just as popular as those at Parc Elian, which is why we're planning to launch off plan this spring, even though it will be next year before the homes are ready to move into," Caryl added.
"We're encouraging potential purchasers to register their interest now. This way we'll be able to keep them informed about when the homes will be released for sale."
Prices of homes at Parc Y Coed are yet to be announced but some of the properties will be priced under £250,000, making them eligible for the Government-backed Help to Buy Wales Scheme. It aims to make buying a new home easier to afford with the help of an equity loan for up to 20% of the purchase price, interest free for the first five years.
For information about the remaining four-bedroom homes at Parc Elian, with prices from £319,995, see: www.castlegreenhomes.uk/parc-elian
For information about the homes planned at Parc Y Coed see: www.castlegreenhomes.uk/parc-y-coed