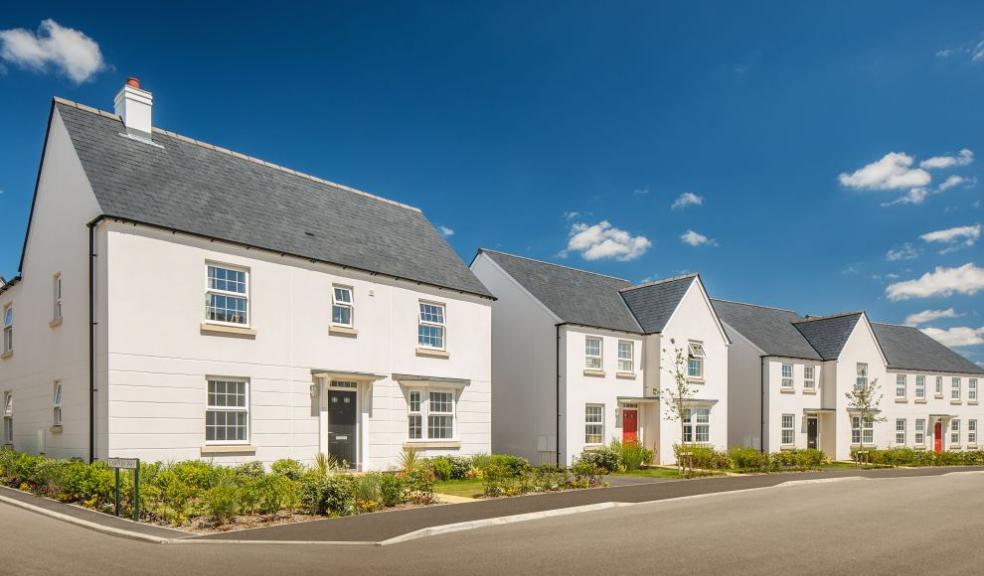 90% of customers would recommend Devon housebuilder to a friend
A new survey has revealed that over 90% of customers would recommend Barratt Homes to a friend, helping the housebuilder to land the top rating for customer satisfaction for a record 12 years in a row.
Local housebuilders Barratt and David Wilson Homes, which are developing over 1,000 new homes across locations in Devon including Barnstaple, Tiverton, Tavistock, Exeter and Paignton, has received the maximum 5-star rating in the new Home Builders Federation (HBF) annual New Homes Customer Satisfaction Survey.
This is the twelfth year in a row that Barratt Homes has achieved the 5-star rating - a record unmatched by any other major national housebuilder.
The number of stars awarded in the rating scheme is based on customer responses to the question "would you recommend your builder to a friend"? For Barratt Homes to have been awarded 5 stars means that over 90% of its customers would recommend their homes to a friend.
The HBF New Homes Survey is one of the largest surveys of its type in the country and is completed by nearly 50,000 people who have recently bought a new build home. The simple 1-5 star rating system was developed to give customers an easy to view ranking system of which housebuilders have the most satisfied customers.
The high satisfaction rates are a testament to Barratt Homes' commitment to building high quality homes and great places that its customers are proud to call home.
Barratt and David Wilson Homes Exeter are currently developing in the following locations:
Nicki Reid, sales director at Barratt David Wilson Homes Exeter said:
"We're incredibly proud to have been announced a five-star housebuilder for a record 12 years in a row. We work hard to look after our customers, both before and after they buy their new homes, so it's great to know that our customers rate us so highly and that so many of them would recommend us to a friend."
Stewart Baseley, executive chairman of the Home Builders Federation, said:
"To achieve a 5-star rating, meaning that at least 90% of your customers would recommend you, is a fantastic achievement that requires commitment from everyone within the organisation. That this level of satisfaction has been delivered during a pandemic that saw sites closed and builders unable to access homes for a period makes it even more of an achievement."
To find out more about homes available from the 5 star housebuilder, visit Barratt Homes and David Wilson Homes.