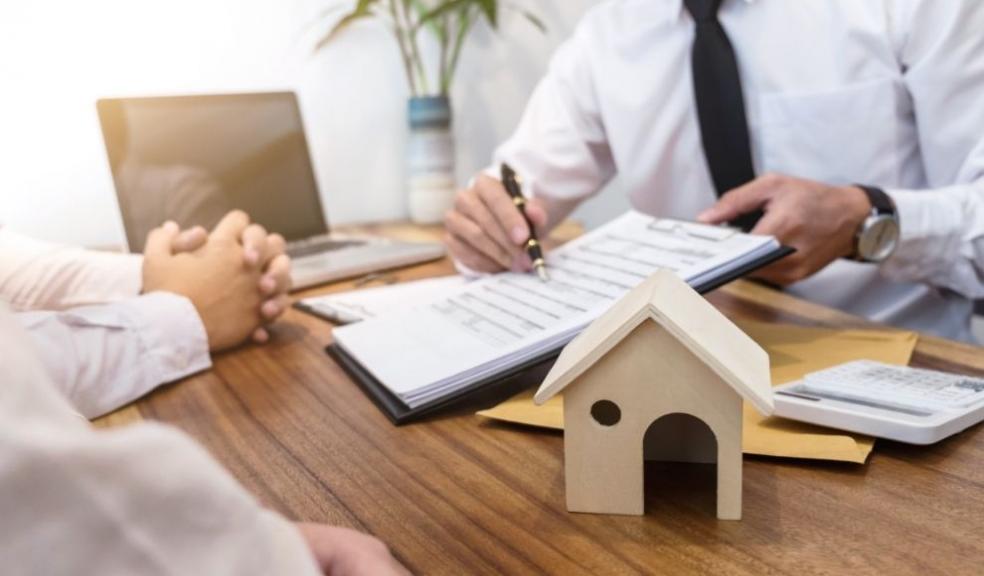 Research highlights the vast disparity in portal fees paid by UK agents
New research from Wiggywam, the all-in-one property platform, highlights the vast disparity in fees that UK estate agents are paying to the major property portals. But despite some agents paying tens-of-thousands of pounds each month, trust and satisfaction levels remain starkly low.

The insight comes via WiggyWam's Movers and Shakers for 2020. An extensive industry survey of UK lettings and estate agents, analysing everything from business structure, innovation, growth aspirations and finances. 
The average monthly fee being paid by UK estate agents to the three major portals (Rightmove, Zoopla, OnTheMarket) is currently £1,122, with the highest monthly portal fee hitting an incredible £25,000. 
It's important to note, however, that some agents, and especially those who report spending many thousands on portals, will not only be paying to list properties, they will also be buying additional 'marketing' products as part of their monthly subscription.
If we dive into the fees for each of these three portals independently, it becomes clear that the difference is significant.
To work with Rightmove:
-          2% spend less than £150,month
-          23% spend £1,000-£1,499/month
-          27% spend £1,500-£1,999/month 
-          24% spend £2,000-£2,499/month
-          6% spend more than £5,000/month
To work with Zoopla:
-          2% spend less than £150/month
-          47% of UK agents pay an average of £150-£499/month,
-          40% spend £500-£999,
-          2% spend more than £5,000/month.
Results for OnTheMarket are markedly different:
-          39% of agents spend less than £150/month to work with OnTheMarket,
-          51% spend £150-£499,
-          10% spend £500-£1,000/month.
The disparity between what different agents are spending on portals is stark, and the data confirms what many already suspected - Rightmove is the most expensive portal for agents, followed closely by Zoopla, while OnTheMarket is charging significantly lower fees.
Dissatisfied, but still spending
Despite all of the money agents are spending to list on the big three portals, Wiggywam's research shows that satisfaction and trust levels remain incredibly low.
When asked how satisfied they are with the portal service they receive in exchange for this monthly expenditure, agents offered an average score of 2.8/10 for Zoopla, 2.6/10 for OnTheMarket, and 2.1/10 for Rightmove.
Trust levels also remain low. Agents gave Zoopla a trust rating of 4.5/10, Rightmove a trust rating of 3.6/10, and a rating of 3.2/10 for OnTheMarket.
Furthermore, 42% of agents think portals should cut fees to provide more satisfactory service. Despite this, 57% of Rightmove's agent customers report that portal fees were higher in 2020  than they were in 2019. 32% said the same about Zoopla, and 18% for OnTheMarket.
Looking forward and pondering the arrival of another major player in the residential portal/platform space, 55% of agents state that they intend to avoid working with the much-discussed company, Boomin.
WiggyWam CEO, Silas J. Lees MRICS, says:
"With recent news of Rightmove imposing a further 11% hike in fees to agents, the findings of this survey couldn't be more relevant.
"The vast disparity of fees being paid by some agents compared to others is striking to say the least. And when considered alongside the dire trust and satisfaction ratings, it does not paint a happy picture for 'the big three', showing their customers have very little faith in their businesses.
"It all raises the more curious question of why agents continue to remain with service providers whom they don't trust? Is it really down to lack of options? Or does the 'once bitten twice shy' idiom prevail in this situation, a situation where agents believe that the devil you know is a far smaller risk than trying to create a Rightmove 2.0
"But sticking with business partners for whom there is no trust and no satisfaction doesn't seem like a viable option. Certainly not when there are more cost-effective alternatives which offer a greater suite of services to agents. If I were an agent, I would be sick of having my loyalty abused time and time again and I would be busy exploring the alternatives."

WiggyWam will continue to release insight from their Movers and Shakers report for 2020 over the coming weeks but if you would like a copy of the full report, please contact james@properganda.pr.
Monthly fees to Rightmove:
| | |
| --- | --- |
| Monthly Fees | % of Agents |
| Up to £149 | 2% |
| £150-£499 | 12% |
| £500-£999 | 2% |
| £1,000-£1,499 | 23% |
| £1,500 - £1,999 | 27% |
| £2,000-£2,499 | 24% |
| £2,500-£4,999 | 4% |
| £5,000+ | 6% |
Monthly Fees to Zoopla:
| | |
| --- | --- |
| Monthly Fees | % of Agents |
| Up to £149 |   |
| £150-£499 | 47% |
| £500-£999 | 40% |
| £1,000-£1,499 | 7% |
| £1,500 - £1,999 | 0% |
| £2,000-£2,499 | 0% |
| £2,500-£4,999 | 2% |
| £5,000+ | 2% |
Monthly Fees To OnTheMarket:
| | |
| --- | --- |
| Monthly Fees | % of Agents |
| Up to £149 | 39% |
| £150-£499 | 51% |
| £500-£999 | 10% |