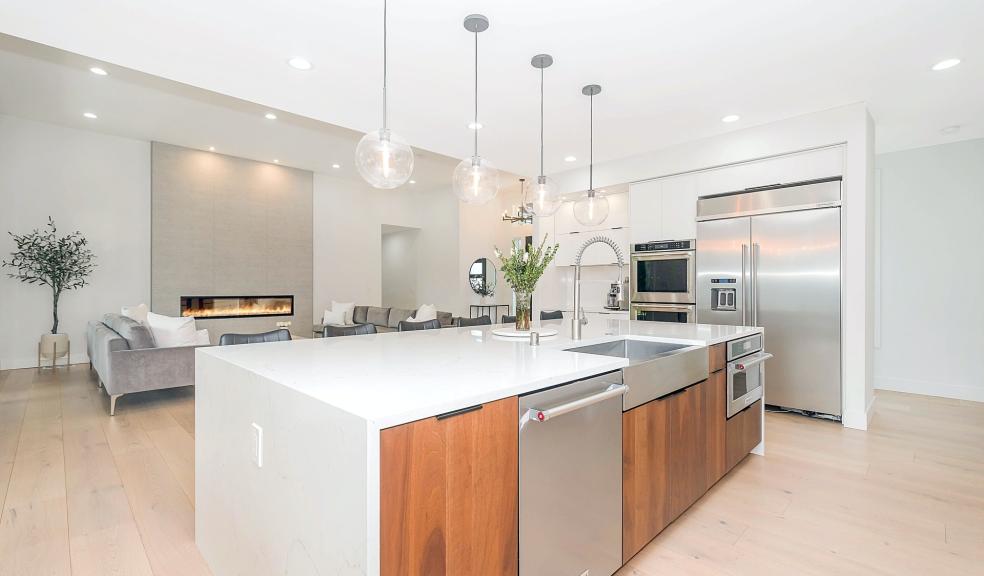 Five Upgrades that Add Value to Your Home
As you plan your next renovation project, it's more important than ever to understand what upgrades can boost home value. Our homes have been at the centre of huge change and re-evaluation, and the world looks a lot different than it did just a handful of years ago. A wide range of improvements, suitable for all budgets and levels of ability and passion, can increase the value of your property, whether for future buyers or, perhaps more importantly, for yourself. Whether you want to stay or sell, implementing a few of these upgrade ideas will help you get the most value out of one of your most valuable assets.
Repaint the Exterior
When looking to increase the value of your home (possibly for a sale) think of the big picture. Choose a neutral colour scheme that unifies the entire property, makes space appear more prominent, and appeals to a wide range of potential buyers. If you're on a budget, you don't have to repaint your entire house to make it appear new again. Paint the front door and trim, high-pressure clean the walls, or touch up any flaking or damaged paint.
Kitchens and Bathrooms
The kitchen and bathrooms are important upgrades to consider. Lamp fixtures, curtain rods, plug sockets, taps, and cabinet hardware can make a huge impact on the look of these spaces.
In the kitchen, simply updating the cabinets by repainting or staining them and adding new doorknobs can give your kitchen a new look. White cabinets brighten a kitchen, don't go out of style, and are simple to refinish if a future owner wants something different.
A similar ruling applies to bathroom cabinets and vanities. Replace generic, low-cost, or outdated fixtures with newer, more customised versions to make your bathroom sparkle and appear more high-end. A spa-style chrome showerhead provides a touch of elegance to your shower. An improvement can sometimes be more energy-efficient thereby also improving the "greenness" of your home. When deciding what finish to apply to your bathroom, consult a company like Decor Tadelakt to help you weigh up the pros and cons of the different types of plaster finishes available that will suit your bathroom.
Adding a Home Office, Garden Room, or Conservatory
According to current research, buyers prioritise a home office more than whether the home is move-in ready or has minimum square footage. Creating a new space or allocating existing space to a home office is likely to be a beneficial investment, even more now as many workers settle into their remote work habits.
Installing a sunroom or a garden room can be doubly beneficial as this can serve not only as an office space but can also be used for entertainment purposes. Even a simple designated seating area in a sunny spot of the garden can add huge appeal. Many buyers are on the lookout for south-facing garden spaces to allow them to soak up the sun as much as possible.
Open Plan Living Spaces
By removing certain interior walls, you can alter the space within your house and save money on costly expansions. Perhaps you can remove the wall that divides your kitchen and living room area to create a flow of space. Depending on whether the wall is load-bearing, you may or may not need to call in the professionals for this one.
If taking down an internal wall isn't an option, a rear or side extension may be an option. Although this might be more costly and time-consuming, it will provide you with the exact area you desire while also potentially increasing the value of your property.
Think Smart Upgrades
Energy-saving and ecologically friendly improvements are not only excellent for the environment, but also for your home and your wallet. The world is becoming more aware of what is sustainable and ethical, and these should be incorporated into your upgrades wherever possible. The number one upgrade when it comes to changing to a "smart" household appears to be the installation of smart lighting with energy-efficient LED bulbs that can be automated and controlled via an app. Eco-friendly appliances and updated double-glazing or insulation are also important considerations to make. A new boiler or central heating system can significantly improve the value of your home while also saving you money.
Home improvements don't have to be expensive or time-consuming, and they don't have to require contractors. Certain projects can be tackled by a keen DIYer. Before you start a DIY project, be sure that any new additions or alterations will blend in with the general look of the house. Others require the expertise of professionals in the industry. Always be sure to do your research and get more than one quote.