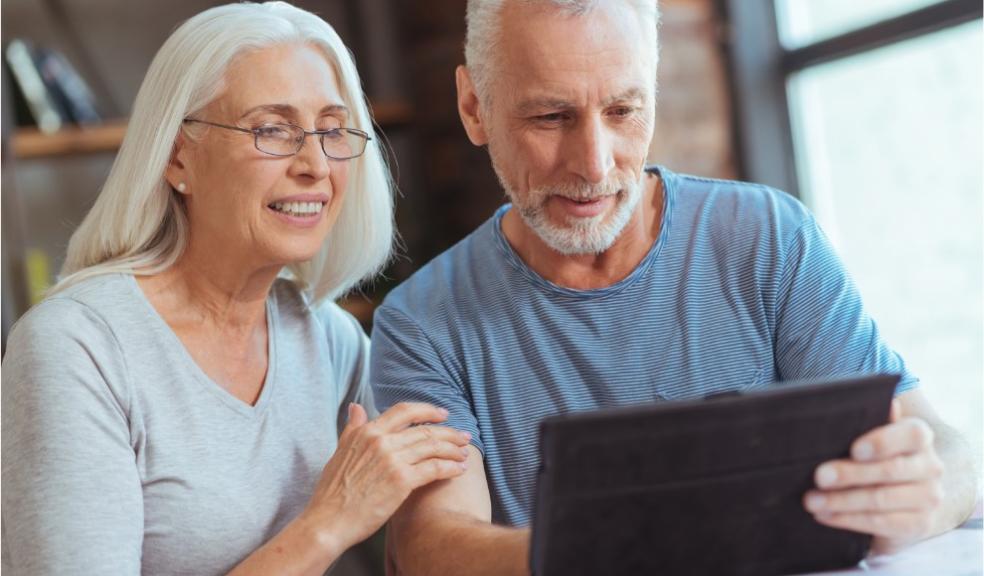 Homeowners in 53% of areas in England and Wales could access more than the average pension pot using equity release
Nearly half of homeowners in England and Wales could access more funds from property wealth than the average pension pot
Homeowners in 53% of areas in England & Wales could be able to access more from the value of their home than is saved in the average pension pot (£61,930)
In March 2021, homeowners in England and Wales could release on average £72,988 worth of equity from their homes, an average increase of £14k in just five years due to a 24% increase in median house price values since 2016
Homeowners in 53% of areas in England and Wales could access more than the average pension pot (£61,930)1 by using equity release, according to analysis by Legal & General Home Finance (LGHF) of median local house price data from the Office for National Statistics (ONS).2
The most recently available ONS data outlining median house prices in England and Wales saw an average increase of 7.5% between March 2020 and March 2021 and of 24% between March 2016 and March 2021. Throughout 2021, house prices have increased even further.
Legal & General customers accessed, on average, 24.5% of the value of their home through equity release, putting the expected amount that can be accessed across England and Wales at £72,988. Due to the impact of the property boom, the average homeowner could access £5k more in 2021 than in 2020 and £14k more than five years earlier.
Ongoing house price growth has led many homeowners to consider the role their property might play in their long-term financial planning. One in seven pre-retired over 50s (16%) plan to use their property wealth to boost their finances via products like lifetime mortgages, a type of equity release, or via downsizing. However, an additional 13% said a significant increase in the value of their property could also convince them to do so. 
While in previous years the highest increases were in high value areas of London, properties in Buckinghamshire Hertfordshire and Surrey were those that saw the most significant growth between 2020 and 2021.
"In recent years, we have seen house prices increase to the extent that they will have become the most significant asset available to many UK homeowners. House prices have increased by an additional 11.8% over the year to September 2021, alone3.
"We anticipate that using your home to fund your retirement will become more commonplace, whether that's by downsizing to free up funds or releasing money tied up in your home through products like lifetime mortgages. This, in turn, can have a broader economic impact, with our data demonstrating that every £1 released via a lifetime mortgage can generate £2.34 of economic growth."
Claire Singleton, CEO, Legal & General Home Finance
Areas with the highest potential rise in average equity release available from March 2020 to March 2021
| | | | | | | |
| --- | --- | --- | --- | --- | --- | --- |
| Local authority name | Ward name | Median house price (March 2020) | Median equity release available based on average L&G customer -24.5% (March 2020) | Median house price (March 2021) | Median equity release based on average L&G customer -24.5% (March 2021) | Difference in average equity release available from March 2020 to March 2021 |
| Kensington and Chelsea | Norland | £1,692,500 | £414,663 | £3,137,500 | £768,688 | £354,025 |
| Hertsmere | Elstree | £453,000 | £110,985 | £930,000 | £227,850 | £116,865 |
| Hertsmere | Aldenham East | £820,000 | £200,900 | £1,280,000 | £313,600 | £112,700 |
| Waverley | Shamley Green and Cranleigh North | £647,000 | £158,515 | £1,101,111 | £269,772 | £111,257 |
| Buckinghamshire | Hambleden Valley | £690,000 | £169,050 | £1,015,000 | £248,675 | £79,625 |
| Mole Valley | Westcott | £400,000 | £98,000 | £712,500 | £174,563 | £76,563 |
| Kensington and Chelsea | Campden | £1,945,000 | £476,525 | £2,250,000 | £551,250 | £74,725 |
| Brent | Tokyngton | £188,000 | £46,060 | £482,500 | £118,213 | £72,153 |
| Waverley | Blackheath and Wonersh | £620,000 | £151,900 | £911,000 | £223,195 | £71,295 |
| Haringey | Alexandra | £792,250 | £194,101 | £1,062,500 | £260,313 | £66,211 |
Areas with the highest potential rise in average equity release available from March 2016 to March 2021
| | | | | | | |
| --- | --- | --- | --- | --- | --- | --- |
| Local authority name | Ward name | Median house price (March 2016) | Median equity release based on average L&G customer -24.5% (March 2016) | Median house price (March 2021) | Median equity release based on average L&G customer -24.5% (March 2021) | Difference in average equity release available from March 2016 to March 2021 |
| Kensington and Chelsea | Norland | £1,720,000 | £421,400 | £3,137,500 | £768,688 | £347,288 |
| Waverley | Shamley Green and Cranleigh North | £530,000 | £129,850 | £1,101,111 | £269,772 | £139,922 |
| Hertsmere | Elstree | £375,000 | £91,875 | £930,000 | £227,850 | £135,975 |
| Westminster | West End | £1,395,000 | £341,775 | £1,950,000 | £477,750 | £135,975 |
| Kensington and Chelsea | Royal Hospital | £1,500,000 | £367,500 | £2,012,500 | £493,063 | £125,563 |
| Southwark | Dulwich Village | £1,000,000 | £245,000 | £1,487,500 | £364,438 | £119,438 |
| Kensington and Chelsea | Campden | £1,775,000 | £434,875 | £2,250,000 | £551,250 | £116,375 |
| Hammersmith and Fulham | Parsons Green and Walham | £920,000 | £225,400 | £1,350,000 | £330,750 | £105,350 |
| Brent | Queens Park | £725,000 | £177,625 | £1,150,000 | £281,750 | £104,125 |
| Hertsmere | Aldenham East | £860,000 | £210,700 | £1,280,000 | £313,600 | £102,900 |