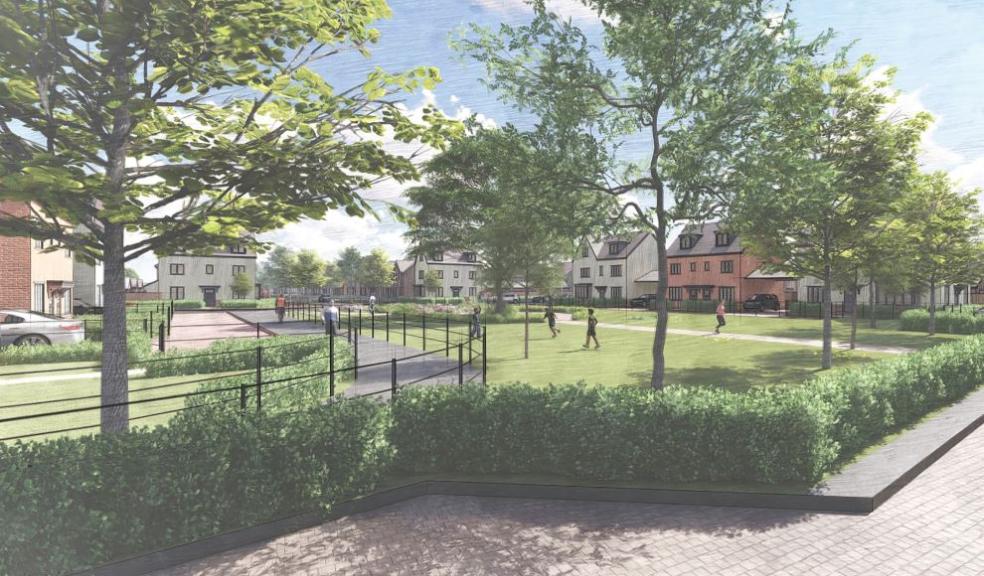 Boyer achieves Planning Consent for 227 New Homes in Basingstoke
National planning consultancy Boyer (part of Leaders Romans Group) has secured a reserved matters planning consent on behalf of Bloor Homes at Basingstoke Golf Course. The application was approved by Basingstoke and Deane Borough Council on 3 November 2021. Of the new 227 homes, 91 are dedicated affordable housing.
The reserved matters planning consent follows the Planning Committee's unanimous support last year for the outline planning application for a scheme of 1,000 homes in total. Further reserved matters planning applications will follow.
The 48 hectare overall scheme known as 'Bloor Homes on the Green' is to the west of Basingstoke in Hampshire. It will include a variety of facilities such as a retail centre, a community building, a day nursery, sports facilities, open space and associated infrastructure, including a pedestrian crossing connecting residents to a new school at the Hounsome Fields development opposite. The future residents will benefit from high speed broadband, the option for electric car charging points, an improved bus service and highways improvements totalling £8.5 million.
Rebecca Fenn-Tripp, Planning Director of Bloor Homes said, 'We are delighted to have achieved the first reserved matters approval for this major development which will offer considerable benefits to the local community. This represents a real milestone for Bloor Homes and we look forward to commencing work on site in the near future to start delivering high quality homes in this mature landscaped settin..'
Alice Davidson, Associate Director in Boyer's Wokingham office said, 'We are extremely pleased to have achieved planning permission on this important site, which will bring much needed housing to the area. We have worked with Bloor Homes on this site since 2008 and look forward to continuing to work with Bloor on the subsequent phases.'
Work is due to commence on site later this month, with overall completion for the entire site expected to take 10 years.