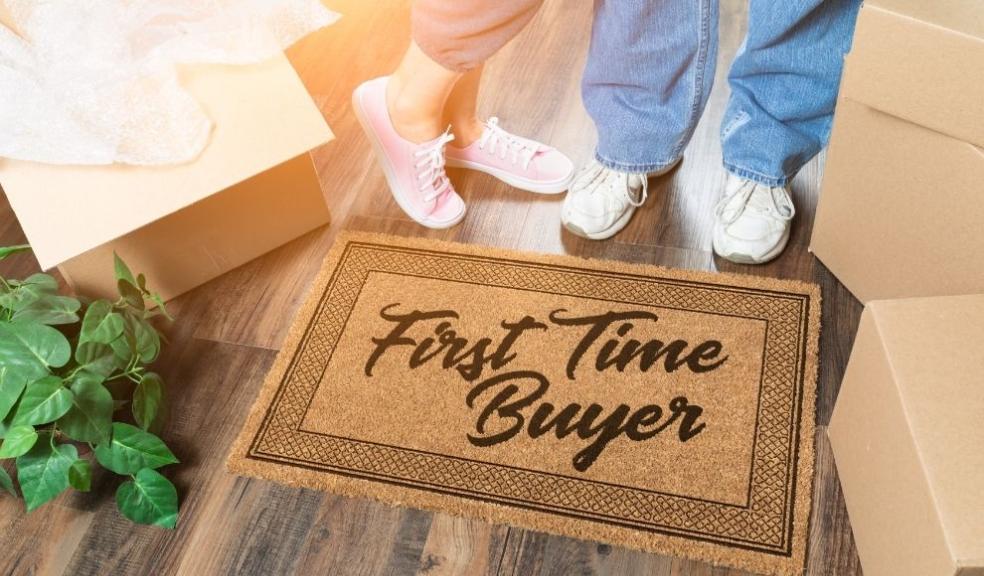 The Help to Buy Hotspots for first-time buyers
Research by MoveStreets, the property portal designed for the mobile generation, has revealed which areas of the nation offer the highest levels of Help to Buy availability for first-time buyers, as well as where the scheme is highest in demand.
MoveStreets analysed current property stock listed across each county and how many of these homes offer Help to Buy eligibility for those in need of a leg up onto the property ladder.
Help to Buy Availability
Of the half a million homes currently for sale across the nation, there are almost 10,000 offering the additional help of the Help to Buy equity loan scheme - just 1.8% of total property stock. Demand is also high, with 32% of these having already been marked as under offer or sold subject to contract.
The best chance of snagging a Help to Buy home is in Suffolk. 3.6% of all homes listed for sale in the county are eligible under the scheme, the highest stock level of all counties.
Buckinghamshire is also home to one of the highest levels of Help to Buy housing stock currently for sale on the market. 3.4% of all homes qualify for the scheme, followed by Cambridgeshire (3.3%), Norfolk (3.3%) and Bedfordshire (3.1%).
Three per cent of total for sales stock in Surrey, Bristol and Berkshire is also available via Help to Buy, while Northumberland (2.9%) and Somerset (2.8%) complete the top 10.
Highest Demand for Help to Buy
In terms of the highest demand for the scheme from first-time buyers, it's the Isle of Wight that ranks top. 66.7% of all Help to Buy homes on the island have already been sold subject to contract or are under offer.
Norfolk (61.2%) and Wiltshire (60%) are also home to Help to Buy demand levels of 60% or more, while Cheshire (59.1%), Dorset (58.3%), West Sussex (56%), Bath and North East Somerset (54.5%), Bristol (51.9%), Rutland (50%) and Lincolnshire (49.7%) also rank within the top 10.
CEO and Co-Founder of MoveStreets, Adam Kamani, commented:
"With house prices hitting all-time highs, it's fair to say the nation's first-time buyers are facing the toughest challenge yet when it comes to getting that first foot on the property ladder.
The good news is that they still have the helping hand of Help to Buy but as our research shows, buyer demand for homes that qualify for the scheme is high and they can be fairly hard to come by."
Data sourced from MoveStreets, Rightmove and Zoopla

Table shows demand for Help to Buy eligible homes and the stock levels avaiable

County

Help to Buy Demand

Help to Buy Stock Availability

City of London

x

0.0%

Isle of Wight

66.7%

0.5%

Norfolk

61.2%

3.3%

Wiltshire

60.0%

2.3%

Cheshire

59.1%

0.7%

Dorset

58.3%

1.9%

West Sussex

56.0%

2.7%

Bath and North East Somerset

54.5%

0.9%

City of Bristol

51.9%

3.0%

Rutland

50.0%

1.9%

Lincolnshire

49.7%

1.8%

Bedfordshire

48.1%

3.1%

Merseyside

47.4%

0.2%

Somerset

42.2%

2.8%

Hampshire

42.1%

1.4%

Devon

42.1%

1.2%

Kent

40.4%

1.5%

Cambridgeshire

40.4%

3.3%

East Sussex

39.8%

1.5%

Cornwall

39.5%

0.8%

Essex

36.0%

0.9%

Greater Manchester

35.5%

1.6%

Suffolk

35.0%

3.6%

Surrey

32.7%

3.0%

Shropshire

32.2%

2.3%

South Yorkshire

28.7%

1.6%

Buckinghamshire

27.9%

3.4%

Hertfordshire

27.8%

2.2%

Berkshire

25.4%

3.0%

Nottinghamshire

24.5%

1.7%

East Riding of Yorkshire

23.9%

2.5%

Derbyshire

23.9%

1.5%

Oxfordshire

23.8%

2.8%

Northamptonshire

23.4%

2.5%

Greater London

22.8%

2.4%

Gloucestershire

21.3%

1.7%

West Yorkshire

21.1%

0.4%

Staffordshire

20.0%

2.7%

Durham

20.0%

1.7%

Herefordshire

20.0%

0.8%

West Midlands (county)

19.7%

0.9%

Lancashire

17.5%

0.7%

Cumbria

16.7%

2.3%

Worcestershire

14.3%

0.4%

North Yorkshire

13.1%

1.4%

Tyne and Wear

8.5%

1.1%

Leicestershire

8.3%

0.6%

Warwickshire

5.8%

1.4%

Northumberland

5.3%

2.9%

England

31.8%

1.8%

Demand is based on the percentage of Help to Buy homes already under offer or Sold Subject to Contract

Stock levels are based on the percentage of total property listings that are Help to Buy eligible