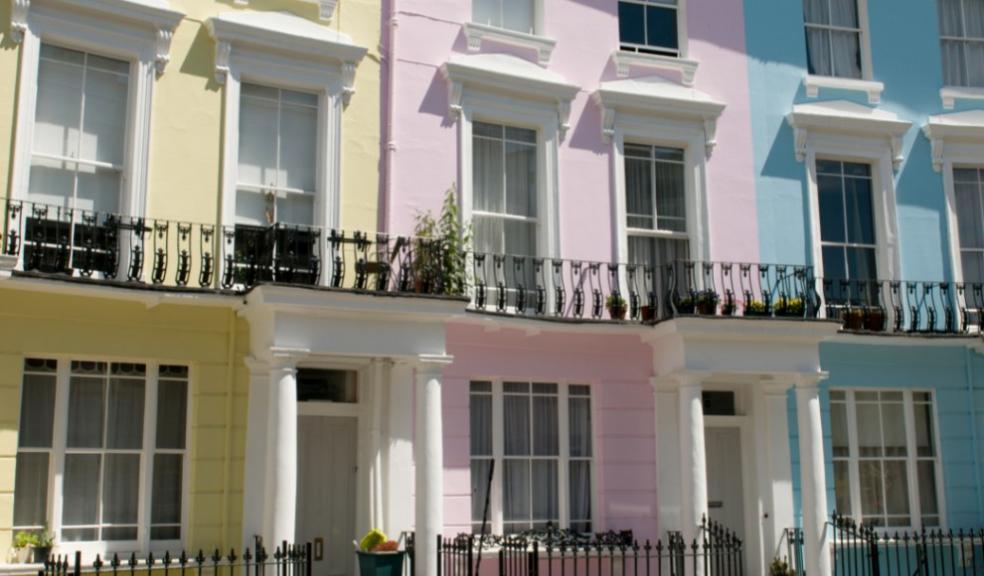 How will HMO licensing changes impact London's biggest property rental market?
How will HMO licensing changes impact London's biggest property rental market?
Research by central London estate agency, Bective, has revealed how new HMO licensing rules will impact London's biggest property rental market, Westminster.
The new HMO licensing rules came into force in Westminster at the end of August 2021. In short, they state that shared houses or flats where 3 or more people from 2 or more households share facilities now require licensing as HMOs. This replaces the old rule that stated an HMO license wasn't mandatory until 5 or more people were sharing facilities.  Westminster council hopes that this change will help improve living standards and create a safer, fairer tenant experience.
These new rules are of particular significance in Westminster, the largest private rental market in London. In the capital, private rental stock accounts for 27% of all dwellings. In Westminster, this number rises to 42% of dwellings, more than any other borough, followed by the City of London (41%) and Kensington & Chelsea (37%).
Furthermore, Westminster also has the 6th largest number of existing HMOs (9,539) of all London boroughs, trumped only by Ealing (20,429), Brent (16,984), Lambeth (12,000), Tower Hamlets (10,000), and Enfield (10,000).
Over the past three years, Westminster has also seen the 8th largest increase in the number of HMOs, up 19% between 2017 and 2020, behind Hillingdon (668%), the City of London (614%), Lambeth (532%), Tower Hamlets (67%), Newham (58%), Waltham Forest (53%), and Harrow (36%).
Finally, Westminster ranks 12th in terms of current HMO numbers as a percentage of all (18%), a list that rental stock is topped by Ealing (53%), Brent (46%), and Enfield (32%).

However, with these changes now in force, it's likely that the number of HMOs within the borough will now spike. 
Because of Westminster's large rental market and growing HMO market, the new licensing rules will have a more profound and long-lasting effect on the borough than it will on most others.
Bective Head of Lettings and Property Management, Tom Dainty, commented:
"The impact of these new rules will be two fold. Yes, it's undeniable that additional HMO licensing and tighter scrutiny when dealing with rule-breakers will benefit tenants by raising the standard of living.
"But, at the same time, this increased scrutiny, along with the additional costs, might tempt landlords to up sticks from Westminster and find more profitable investments elsewhere.
"This exodus will be of detriment to tenants. Less landlords means less stock, and less stock means higher rent prices. With Westminster's average rent already more than £2,600 a month, this could further price more tenants out of the borough."
Table shows top 10 boroughs ranked top to bottom for private rent as % of total stock

Location

Private rental % of total stock

Westminster

42.1%

City of London

41.1%

Kensington and Chelsea

37.2%

Newham

36.0%

Tower Hamlets

34.5%

Hammersmith and Fulham

33.0%

Haringey

32.7%

Wandsworth

32.4%

Camden

31.8%

Brent

31.0%

London

26.80%

Sources - ons.gov.uk

 

 
Table shows total number of HMO properties in London boroughs in 2017 and 2020, ranked from biggest 3-year increase to smallest

Location

Estimate of total number of HMOs- 2016 to 2017

Estimate of total number of HMOs 2019 to 2020

3 year change

Hillingdon

651

5,000

668%

City of London

14

100

614%

Lambeth

1,900

12,000

532%

Tower Hamlets

6,000

10,000

67%

Newham

6,000

9,500

58%

Waltham Forest

3,900

5,951

53%

Harrow

880

1,200

36%

Westminster

8,000

9,539

19%

Greenwich

6,500

7,500

15%

Hackney

4,269

4,717

10%

Brent

16,000

16,984

6%

Hounslow

1,800

1,850

3%

Havering

265

267

1%

Sutton

1,200

1,200

0%

Ealing

20,429

20,429

0%

Kingston upon Thames

4,800

4,800

0%

Barnet

5,930

5,930

0%

Croydon

3,000

3,000

0%

Camden

8,000

8,000

0%

Kensington & Chelsea

4,434

4,000

-10%

Bromley

2,300

2,074

-10%

Bexley

1,400

1,200

-14%

Redbridge

5,000

4,000

-20%

Enfield

14,200

10,000

-30%

Barking & Dagenham

300

192

-36%

Haringey

12,000

6,000

-50%

Hammersmith & Fulham

6,633

3,000

-55%

Lewisham

14,810

6,000

-59%

Southwark

13,000

5,020

-61%

Merton

5,568

2,040

-63%

Richmond upon Thames

510

97

-81%

Wandsworth

15,000

820

-95%

Islington

N/A

400

 

London overall

194,693

172,810

-11%

Sources - Gov.uk LA Housing Data, Gov.uk LA Housing Statistics

 

 

 

 
Table shows HMO as % of private rental stock in top 20 London boroughs, ranked from largest percentage to smallest

Location

Est private rental (2019)

Estimate of total number of HMOs 2019 to 2020

HMOs as % of private rental stock

Ealing

38,904

20,429

52.5%

Brent

37,283

16,984

45.6%

Enfield

31,051

10,000

32.2%

Greenwich

25,191

7,500

29.8%

Kingston upon Thames

16,370

4,800

29.3%

Lambeth

42,245

12,000

28.4%

Tower Hamlets

41,885

10,000

23.9%

Camden

33,625

8,000

23.8%

Hillingdon

22,029

5,000

22.7%

Newham

42,124

9,500

22.6%

Waltham Forest

28,059

5,951

21.2%

Westminster

52,791

9,539

18.1%

Lewisham

33,277

6,000

18.0%

Haringey

35,781

6,000

16.8%

Redbridge

26,336

4,000

15.2%

Southwark

35,039

5,020

14.3%

Barnet

42,235

5,930

14.0%

Hackney

34,100

4,717

13.8%

Kensington and Chelsea

32,670

4,000

12.2%

Hammersmith and Fulham

29,399

3,000

10.2%

London overall

963,794

172,810

17.9%

Sources - Gov.uk LA Housing Data, ONS