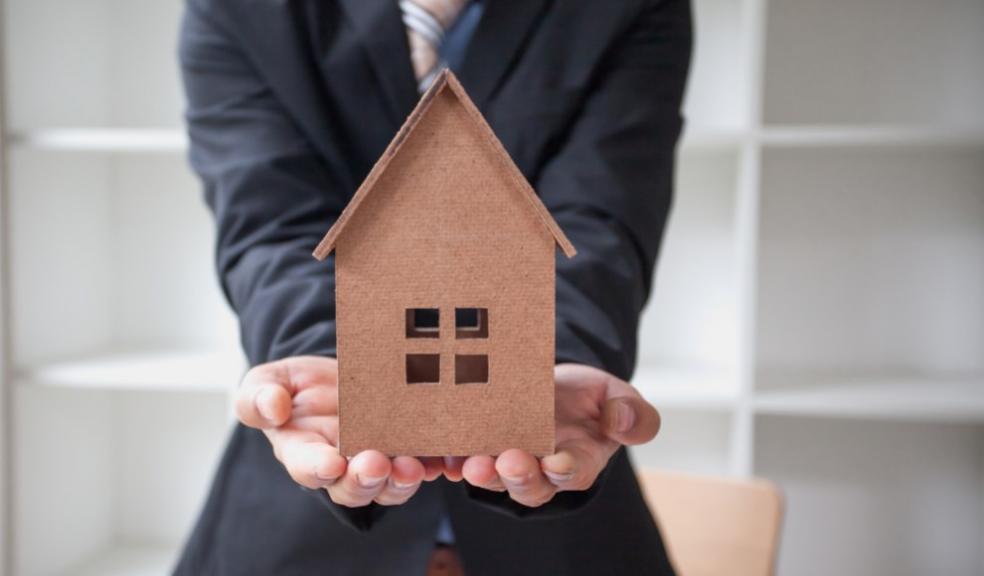 Property Market News: Nested, the modern estate agent, pledges £5m to 'solve the self employed estate agency problem'
Property Market News:
"We are unashamedly gunning for the top spot as the number one supported, self-employed estate agency in the UK. We've been testing this model for some time and fixed the problems that competitors have struggled with since inception and we have serious backing with which to invest in our partner agents properly as we scale together."
Says Matt Robinson the CEO and Founder of Nested - the modern estate agent that has already laid strong foundations to facilitate its ambitious goals in the form of a £5m raise.
Matt Robinson is also well known in the fintech sector as co-founder and board member at GoCardless and is a prolific angel investor in start-up and growth businesses.
The self-employed estate agency space, also known as 'hybrid' has begun to show some prominence in the UK having taken its inspiration from the United States approach.
Notably, Keller Williams and eXp are the two leading imported brands – yet neither has grown by much in the years since launching here.
Keller Williams has around 400 agents and eXp just 220 despite being very noisy on social media in promoting their offerings. To put this into context, these US estate agency brands have existed in this country for five years or more yet still only represent 1% of the estate agency market.
There are reasons for their lack of traction.
Nested has invested time in understanding the flaws in the hybrid model and are now launching a proposition for partner estate agents that solves the following problems that exist for the incumbents:
●       No short-term financial cushion for agents – agents are on their own with no income for 6 months, minimum
●       No marketing budget per agent on a local basis – agents are on their own financially and directionally here too
●       Self-generated leads only
●       The distraction and time consumption of admin, compliance and sales progression – agents are on their own to cope with this whilst trying to be productive
●       No bespoke technology – existing hybrid brands are just shoe-horning existing, unsuitable CRMs
●       No meaningful national marketing budget for brand promotion
●       No dedicated territory awarded. At any time, another agent can join the same brand and compete with existing agents from across the street
In contrast to the existing players in this sector Nested provide the following unique benefits to their agents:
●       Up to £25,000 in assistance to help partner agents financially whilst they build their business (subject to conditions)
●       Up to 70% of the customer fee is retained by the partner agent
●       Valuation leads provided every month with up to an additional £500 per month in local marketing spend to deploy as the agent wishes. A dedicated website and boards are included.
●       Nested's bespoke technology platform and app, already built, tested and working
●       A £5m war-chest to build a brand and to become a household name. The backing of a global advertising giant
●       A dedicated and defined geographic territory for each partner agent  
●       All admin, telephone answering, enquiry handling and sales progression dealt with centrally by the Nested support team
Head of Commercial at Nested, Alice Bullard, formerly of John D Wood commented:
"We are the first self-employed estate agency model to truly support our partner agents as local professionals and we are the first to raise a seven-figure sum to dominate this space.'
'In providing a proper financial cushion to agents they can go about listing and selling whilst building a business that will see earnings in excess of £100,000 a year and yet still have the flexibility in working hours that we all know is so important now.
They won't have to stress about paying their bills or borrowing money from the bank or from mum and dad, as we've removed the 'leap of faith' that we believe is a significant obstacle to the self-employed estate agency model otherwise."
Alice adds "Providing dedicated territories, a guaranteed marketing budget for their specific local area that increases as the agent builds their market share, plus a well thought out technology platform to help agents on the move and their customers, are obvious benefits that Nested pledge as part of their unique offering. Hybrid estate agency has evolved - and Nested are the innovators."
Nested believe that they have solved the problems within the self-employed model that prevent the majority of good agents from making that move and fulfilling their real potential.
Question to agents: Does a lack of financial support in the early months and a fear of being thrown in at the deep end without adequate resources, prevent you from taking the self-employed plunge?
Nested are expanding in London, the South East and across selected additional areas now. Alice Bullard, Head of Commercial, can be contacted at alice@nested.com for a confidential discussion in the first instance. 5 to 10 years of estate agency experience is preferred.