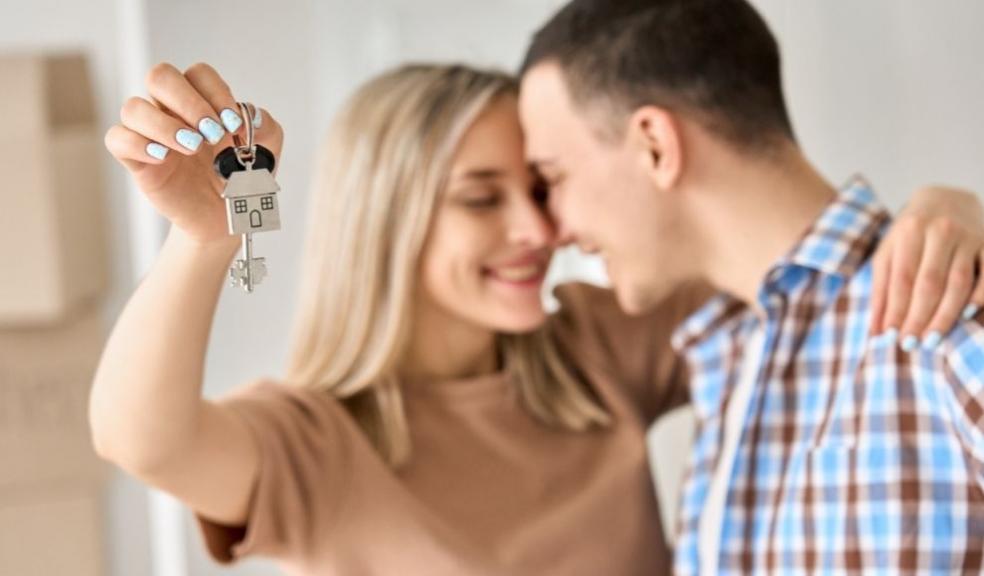 Mortgage deals back to pre-pandemic levels: Expert tips on how first time buyers can find the right one
Taking that first step onto the property ladder is much easier if you know exactly what help is available to you and where to find the best mortgage deals.
Following the news that the number of mortgage products on the market are back to pre-pandemic levels after the co, Nisha Vaidya, a mortgage expert at money.co.uk, has compiled a quick and simple guide on everything you might need to know when it comes to purchasing your first home.
How to apply for your first mortgage: 
First and foremost, you'll need a cash deposit to put down on the home you want to buy. This is typically around 10% of what the property is worth, although some high street lenders have started to reintroduce 5% mortgages in recent weeks as the property market picks up following the pandemic. 
Research any incentives or schemes that are specifically designed to help first buyers, book an appointment with a mortgage advisor to talk through them and see if any suit you and your financial situation.
Make sure your salary can comfortably cover the cost of being a homeowner. As well as monthly mortgage payments and bills, you will also need to factor in insurance and unexpected costs like broken boilers or flood damage.
Find a property that is within your budget by using property sites such as Zoopla.
Decide what type of mortgage is right for you. 
With a fixed-rate mortgage, you know exactly how much interest you will pay for the length of the deal period. The only downside is that if mortgage rates fall, you will be stuck paying the same rate of interest. 
With a tracker type mortgage, people are willing to take more risk and pay more if necessary, in exchange for the chance that they may end up paying less.
With an interest only mortgage, your monthly payments are only paying off the interest. At the end of the term, you need to pay the remainder of the loan back. These are deemed riskier by lenders so are more rare.
With a repayment mortgage, you're paying off some of the interest and some of the borrowed money each month. At the end of the term, you owe nothing.
Who can get a mortgage?
You should be eligible for a mortgage if you are in permanent full time employment, have saved enough money for a deposit, and have a good credit rating. 
Lenders will also check the following:
How much you earn as your base salary (typically not taking into account commissions or bonuses)
If you can afford the mortgage repayments alongside your other expenses (such as childcare fees, gym memberships and credit card payments)
Your regular outgoings
Your existing debts
The value of the property you want to buy
If you are applying on your own, or jointly
Where the deposit is coming from (have you saved it yourself, or has it been gifted to you from a family member or through inheritance?)
One question you might ask yourself is why can it be difficult to get your first mortgage? 
The answer is that lenders consider it riskier to give you a mortgage as a first time buyer because you may have:
Little to no experience in managing significant financial repayments, which means the lender will not know how well you will keep up with what you owe them each month.
Less credit history if you are younger or have never held a mortgage before. This will give lenders less information on how trustworthy you are 
A smaller deposit saved to put towards the house purchase
How much do you need for a deposit?
When it comes to figuring out how much deposit you need for your mortgage, it might be a little confusing at first. Essentially, a smaller deposit means your mortgage will have to cover more of the property's total price.
For example, if you saved £20,000 for a deposit on a £200,000 home, this would cover 10% of the cost. You would need a mortgage for the remaining £180,000, meaning its loan to value (LTV) is 90% of the purchase price.
You can get first time buyer mortgages with an LTV of up to 95% although lending criteria is often tighter for lower deposit mortgages. 
What mortgages can first time buyers get?
You can apply for most types of mortgage, but some are designed to accept first time buyers, even if you have a small deposit.
First time buyer mortgages
Some mortgages are only available for first time buyers and can come with high LTVs, meaning you would only need a deposit of around 5% to 10%.
Guarantor mortgages
These allow you to buy a property with a small deposit, and some deals are available with an LTV of 100%, meaning you will not need a deposit at all.
A family member or friend will have to agree to be named on the mortgage and to cover your repayments if you miss them. They will have to guarantee the mortgage payments with either:
Their own property, which could be repossessed if you fall too far behind on your repayments
Their savings, which the lender will hold in a savings account until you have paid off a percentage of your mortgage
Help to buy mortgages
Help to Buy is a government scheme that can help you get a mortgage with a small deposit. They offer equity loans, lending you money for use towards a deposit to repay later.
They are interest free for five years, and can cover 20% of the purchase price (40% in London). You will need to save a 5% deposit yourself.
The 95% mortgage scheme
Although designed to help first-time buyers to get onto the property ladder, this scheme is open to anyone as long as it's not a second home or a buy-to-let property, it's worth £600,000 or less, and it's not a new-build home.  
The government will guarantee part of the loan if the lender loses money, if for example the homeowner defaults on their mortgage payments. It guarantees the amount of the mortgage over 80%, which for a 95% mortgage would be 15%. 
This is to offer lenders more security when lending money and it's hoped the scheme will encourage more lenders to offer 95% deals which had all but disappeared as a result of the coronavirus pandemic. 
Forces Help to Buy scheme
The Forces Help to Buy scheme was introduced in 2014 to help members of the armed forces get on the property ladder. It lets you borrow up to 50% of your salary (with a maximum of £25,000) interest-free to help you buy a home.
Right to Buy
This lets you buy your council house if you have lived there for more than three years. You can get a discount of up to 70% off the price, and some mortgage lenders let you use this discount instead of a deposit.
Shared Ownership
You can use a Shared Ownership mortgage to buy between 25% and 75% of a property. You can buy further shares in your property until you own all of it.
These mortgages can come with much smaller repayments and deposits than if you buy 100% of a property. However, you will also pay rent to your local authority or a housing developer who owns the rest of your home as well as your mortgage payments.
New build developer loans
Some property developers offer loans if you buy a new home from them. They will often lend you enough for your mortgage's deposit.
If they lend you 20% of the purchase price over 15 years, you would need to save up to pay back their loan as well as make repayments on your mortgage.
Nisha Vaidya, mortgage expert at money.co.uk says: "Buying a house is complicated, often stressful, but extremely satisfying if you get it right. Knowing what to expect and how to go about it the right way is crucial.
"Saving for your first home can seem like an endless and thankless task, especially if you're buying on your own, but stick with it as it will pay dividends in the end. The bigger deposit you have, the more attractive you will be to lenders. The more equity you have, the lower the risk you represent. A large deposit also means you will have a lower LTV, which in turn will give you access to a wider variety of mortgage deals at better interest rates.
"It's really important to check how much you could borrow before you start looking at properties. This way you'll know how much you can afford and what you need to save as a deposit.
"When buying your first home, it's important to make sure you have income protection in place. This ensures that should something happen to you or your job, you can continue to make your repayments."