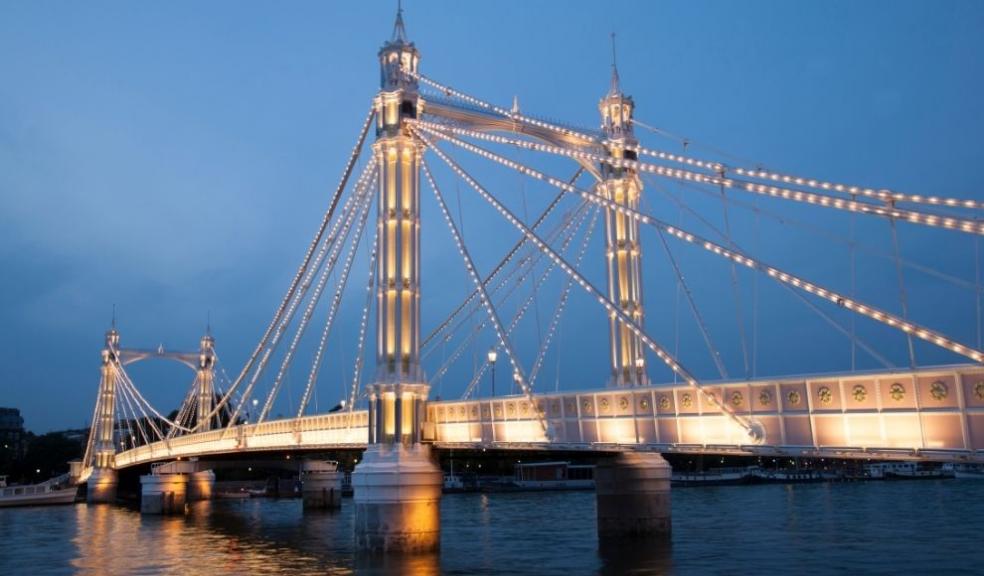 Chelsea take the property market Champions League on bricks and mortar performance
After their FA Cup final disappointment against Leicester, Chelsea will be looking to take home the European crown on Saturday as they head to Porto for the Champions League final. They face a tough task against the Premier League champions, Man City, although research from national UK estate agent, Keller Williams UK, has found Chelsea does take the title when it comes to property values.
Keller Williams compared the property market across both locations and found that at an average of £844,659, Chelsea's home borough of Hammersmith and Fulham is 281% more than the average of £211,107 in Manchester.
Chelsea edges further ahead when looking at property prices surrounding each stadium. The SW6 postcode, home to Stamford Bridge, is home to an even higher average house price of £844,649.
Not only are property values 5% higher than the wider borough of Hammersmith and Fulham, but they're also 417% higher than the average value found around the Etihad Stadium (£163,461).
So while a blue moon might be great if you're a football fan, house prices surrounding Man City's home ground comes in -23% below the wider area of Manchester.
Man City does manage to claw one back where property price appreciation is concerned though. Since last year, house prices in Hammersmith and Fulham have climbed by a respectable 15%. However, in Manchester, they've climbed higher still, up by 19%.
With Man City's estimated squad value of £924.3m, the team could afford to purchase 4,378 homes in Manchester, while Chelsea's squad value of £702m could pick up just 872 properties in Hammersmith and Fulham.
However, if either set of travelling fans are struggling with affordability in their respective property markets, a permanent move to Porto could be the answer. Property prices in the city currently sit at £135,818, 83% more affordable than Hammersmith and Fulham and 36% lower than Manchester.
CEO of Keller Williams UK, Ben Taylor, commented:
"Two drastically different lineups from a property standpoint with Chelsea home to the more superior property market by far. However, Manchester is certainly becoming one of the leading lights of the market in the North, with extensive regeneration projects attracting many to live and work in the city.
This is clear when it comes to the rate of house price appreciation seen in the last year but despite this, Manchester still offers a great level of affordability for those looking to buy there.
Of course, with Portugal now on the green list, those searching for house price affordability could cast their eye to Porto. Not only are property prices more affordable, but you're sure to see more sun than you would in the North of England."
Location

Stadium

Average house price (sq m)

Average house price GBP (sq m)

Based on UK house size (73.45 sq m)

Porto

Estadio do Dragao

€ 2,140

£1,849

£135,818

 

 

 

 

 
Sources Transfermarkt Land Registry UK House Price Index - Marc 2021 (latest available)

| | | | |
| --- | --- | --- | --- |
| Team | Est squad total market value | Average house price | Equivalent number of homes afforded |
| Manchester City | £924,300,000 | £211,107 | 4,378 |
| Chelsea | £701,820,000 | £804,517 | 872 |