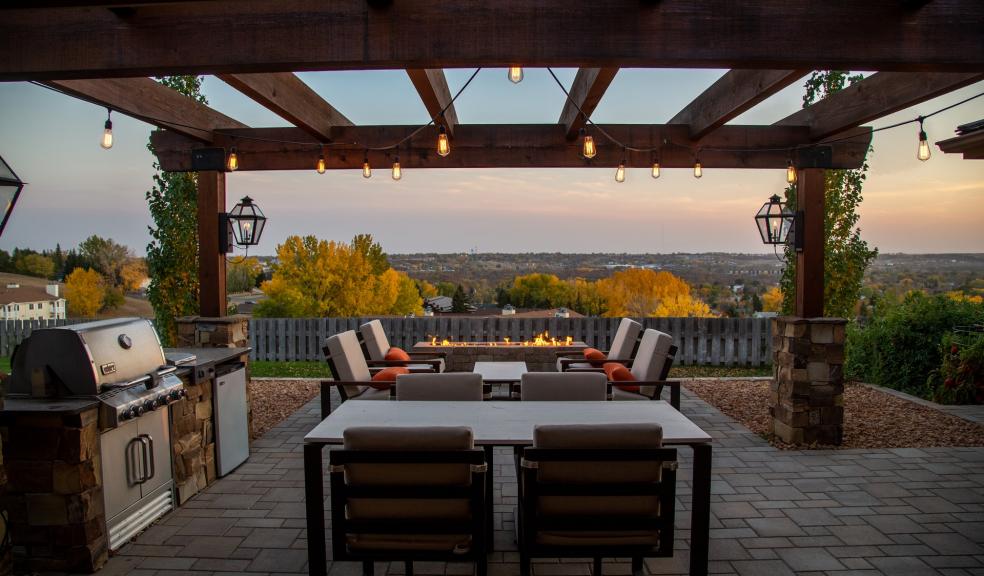 How to choose stone for your patio
When choosing the most suitable stone for your patio, selecting the right stone supplier is a crucial step in the right direction.
However, that is just the beginning.
Should you do the work all by yourself or hire a professional to do it?  What type of stone will complement the look of your home? How much is the entire enterprise going to cost you?
These questions are much easier to resolve once you know what type of stone you will use.
Sure, you could always opt for a concrete paved deck or use brick as a paver, but those options don't have the appeal and the longevity of natural stone. So, let's see what options are at your disposal and what you should pick.
Types of paver stone
There are dozens and dozens of stone paving options, but the most popular ones tend to be bluestone, cobblestone, and travertine.
Bluestone is the one that has been in use for the longest. It is the name for any type of limestone or sedimentary rock with a bluish-grey shade.
Cobblestone brings to mind an image of old alleyways and streets, but you can use it for so much more. Be careful, though, as many modern manufacturers offer concrete-made cubes that appear to be cobblestone. The real deal is a natural mix of granite and limestone.
Travertine is a versatile stone that can be used for indoor and outdoor paving. This beautiful sedimentary rock is so long-lasting that even ancient Romans have used it to pave their homes and streets.
Size of paver stone
If you are picking the size of paving stone that you will use, your choice should depend on the patio you want to make and the general look you are going for.
In general, design professionals say that larger stones create an impression of smaller space and vice versa - smaller rocks create an illusion of a much larger area.
So, if you want your patio to look small and intimate, choose a larger patio stone. If you want things to look a bit more spaced out, pick smaller rocks.
If the idea of using smaller stone sounds appealing to you, consider using decomposed granite mixed with pebbles.
Decomposed granite is exactly what its name suggests - smaller pieces of granite that are broken into bits roughly a quarter of an inch in size. This option is great for patios that get a lot of rain, as decomposed granite is quick to dry.
However, since it can be as small as a grain of sand, you will have to replenish your granite every couple of years since the rain can wash it away.
Mixed materials
Remember, you are not set to choosing just one type of stone for your patio or even limiting yourself only to stone.
Combine different materials, such as brick with concrete or stone with a rock trim for a cool, unique look.
Mixing different materials for your deck pavement can make the texture seem more intricate and your patio less boring and sterile. Your imagination should be the only limit.
Speaking of boring, one good thing when you choose natural stone is that it does not have to come in a uniform, square shape. If you want, you can create a mosaic of odd shapes that will give your patio a unique look.
Choosing the right colour
There is one thing left to choose, and that is whether you want your patio to be in a single colour, or if you want something more colourful.
One practical thing to consider is how much the colour is going to change over time, due to the elements and the usual wear and tear. Also, if you have pets or kids, keep in mind that a mixed-colour patio floor is more forgiving when it comes to stains than a monotone one.
Another thing you should consider is sunlight. A bright-coloured deck that is exposed to the sun for the better part of the day could create an unpleasant glare. On the other hand, stone that is too dark can become too hot and unpleasant to walk on.
Perhaps the best option would be to mix two different types of stone that vary in colour and texture. That way, two different pavers will add some variation to the overall look and make the entire patio look less mundane.
Finally, consider the colours and materials used in the surrounding areas. Think about the overall architecture, the indoor area of your home, and the way your garden looks.
While you do not have to match the colours of the exterior of your home exactly, it would be wise to select a colour that compliments it. The more cohesive the final look you get, the more timeless the final design will be.