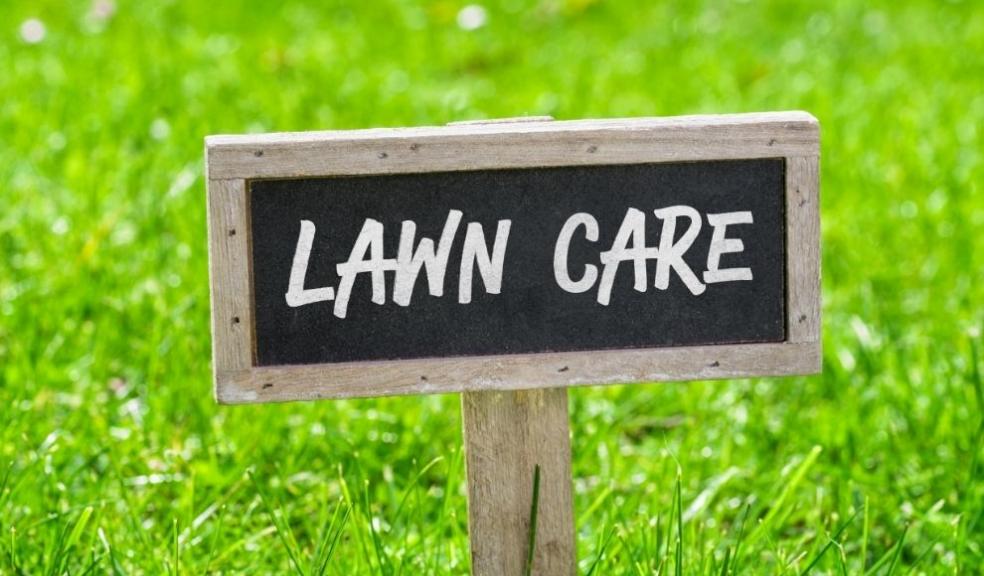 Gardens really come into their own during summer time, they provide an extra room for families to gather. Lawns can be enjoyed to their fullest potential, but it also means your lawn will see the most traffic and activity of any season, as the lawn becomes a carpet for garden parties or regular family gatherings and long days spent enjoying the beauty of it.
Therefore it is one of the most challenging seasons too.  Your lawn will require a level of commitment to keep it healthy and strong, but don't let that deter you, it's very simple and we've got some advice to ensure you and your family enjoy your lawn all summer long.
Grass is an extraordinarily resilient plant and with just a few tips can survive both ice and drought within weeks of each other.
NEW TURF
For those emergency gardening situations, when only new turf will do, it's transformative effect will give your garden an instant wow factor. However, it also means additional care will be necessary, when laying turf during July and August, when higher temperatures and drought are more likely, ensure you water thoroughly. The danger of just a light watering is that roots are attracted up to the surface rather than down into the soil. For a large area sophisticated irrigation may be needed to deliver enough water. Please do ask us for advice on this as we sometimes hear of new lawns completely dying off without enough water.
If you are having turf delivered during the summer it is best to lay it on the day of delivery, but if this is not possible, unroll the turf in a holding area and water it regularly to ensure it doesn't dry out.
Read more about laying turf here
ESTABLISHED LAWNS – 2 or 3 years or older
Watering
Prolonged periods of heat and dry spells are the biggest problems for your lawn during the summer, and lawns can quickly appear 'dead'. But don't be alarmed: the roots will still be alive and colour should be restored after a good down pour or watering. The turf we grow and supply is hard-wearing and has some drought tolerance. Read more about our turf here
This is the season when you really need to be on hand to quench your lawn's thirst.
To avoid scorching and evaporation the best time for watering the lawn is early morning or evening, ideally allowing the moisture to sink a good 10cm into the soil. A couple of times a week should be enough to hydrate tired lawns. 
Weeding & Moss Removal
It's very common to have weeds in your lawn during the summer: weeds love sunshine and warmth, so keep up the weeding.  It's a good idea to hand weed before they get out of control and set seed.
If you want to apply a weed killer, do so when they are actively growing between April and September, avoiding drought periods. Cool evenings are the best time to do this.
Feeding
Continuing to feed your lawn helps support and protect it through the summer months, ensuring it remains a vibrant shade of green, enabling vital nutrients to nurture and condition it, keeping it healthy and strong throughout the entire season. A well-fed lawn enables recovery after any extended periods of drought. You can feed your lawn after mowing every 3-4 weeks between May and August, though in most gardens twice a year (Spring and Autumn) will give good results. Apply fertilisers when the soil is moist, or when rain is expected. We recommend visiting your local garden centre for advice on a suitable product
If your garden has features which are challenging for healthy grass growth such as deep shade, poor soil quality or poor drainage, the stronger you can make the grass growth with the use of lawn feed the better its chances.
Mowing
Your lawn will be at its strongest during the summer months and will grow fast if it rains. So it's a good idea to cut it regularly to keep it healthy, leaving it around 5cm long is recommended. It's best not to cut too short each time as this will cause damage and dry out in hot spells. So never cut more than one third of its current length.
In dry spells grass growth can slow right down so you can mow less often. It's easy when it's very dry to inadvertently cut it a little short giving a straw-coloured lawn. But as above (see "Watering") an established lawn will recover quickly when it gets a drink.
If you would like further advice on lawn care or would like to place an order contact HCT Turf  on 01392 231040 or email sales@wesellturf.com or visit https://wesellturf.com 
Summary
New turf will need rigorous watering
Established lawns are much more resilient but can lose their greenness. This is easily reversed.
Weeds thrive in sunshine so try to remove them before they spread too much seed
Feeding – particularly useful if your garden is shady or poorly drained
Mow cautiously in the warmest weather to keep grass greener.