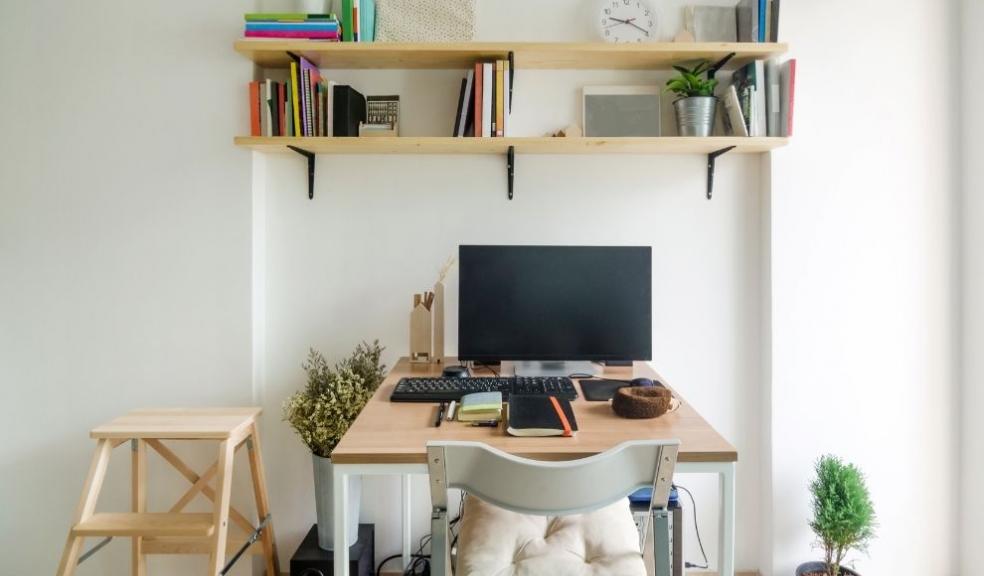 From bedroom to boardroom
Nearly two thirds of all Plymouth home workers have felt the need to redecorate since lockdown began, a new study reveals.
A new survey carried out by design-led online furniture brand, Swoon, has revealed that Plymouth's living habits have been changed forever since lockdown, with more than half (58%) stating they have lost part of their homes to remote working, reconfiguring, or changing the purpose of their rooms to accommodate the new norm.
The study – which surveyed Plymouth workers now working remotely – found that less than a third (32%) have a dedicated home study/office already, with the bedroom and spare bedroom being the most popular choice of homeworking with a staggering 43% questioned, followed by the dining room at 26% and the lounge at 21%.
5% have even taken the extreme step and moved to a new house since lockdown began to get the dedicated space they need to work. And a surprising 42% are planning to move soon so they have a home that is adapted to remote working.
As a result of staring at the same four walls during lockdown or due to homes being on show to the world via video call, 63% have felt the need to redecorate, with more than a fifth having to revamp their space more than once.
The research also revealed the level of expenditure and on average, home workers have spent £1,267 on new furniture for their home with 32% having spent £1,000 or more.
The study found more than half (58%) have invested in new office related furniture such as a desk or office chair to create the right working from home environment. Whilst 32% have made improvements to their existing office space, and 21% have created more storage space.
Debbie Williamson, Co-founder of Swoon, comments: "It's clear from the research, over the last year workers have had to adapt quickly to using their homes as their office. Most of us don't have a designated room in our home to work remotely from. This means that rooms are now becoming dual functional and giving rise to different consumer demands when it comes to interior design and expectations of the furniture they choose.
"For anyone having to share their sanctuary with an office chair and desk, that relaxation space has been lost forever so it's important to try and find a solution if this is how life is going to be from now on. You can find a way to suit your new working habits without having to compromise on your living space by making it more of a hybrid design."
Debbie concludes: "Overall, home workers want work and home to effortlessly co-exist from now on. At Swoon, we've responded to this new rising trend and created stand out designs to adapt to interior demands from the nation. From savvy space saving fold-out desks, corner units to curate awkward spaces to extendable dining tables to enhance flexibility, we've transformed our distinctive products into well-defined functional pieces sure to fit seamlessly in any room."
Interestingly, the research showed that almost a third (32%) of consumers get room envy of other people's backdrops when they're on video calls. Almost a fifth (16%) use a filter to hide their room, with 22% feeling embarrassed or wanting to remain private.  
In response to these findings Swoon has created three backdrops for the living room, dining room and bedroom that have collated the most in demand interior designs and products of 2021, sure to make their interior design the talking point of their next call!
For more information from Swoon and its product ranges visit here. To instantly download the interior backdrops, visit here.