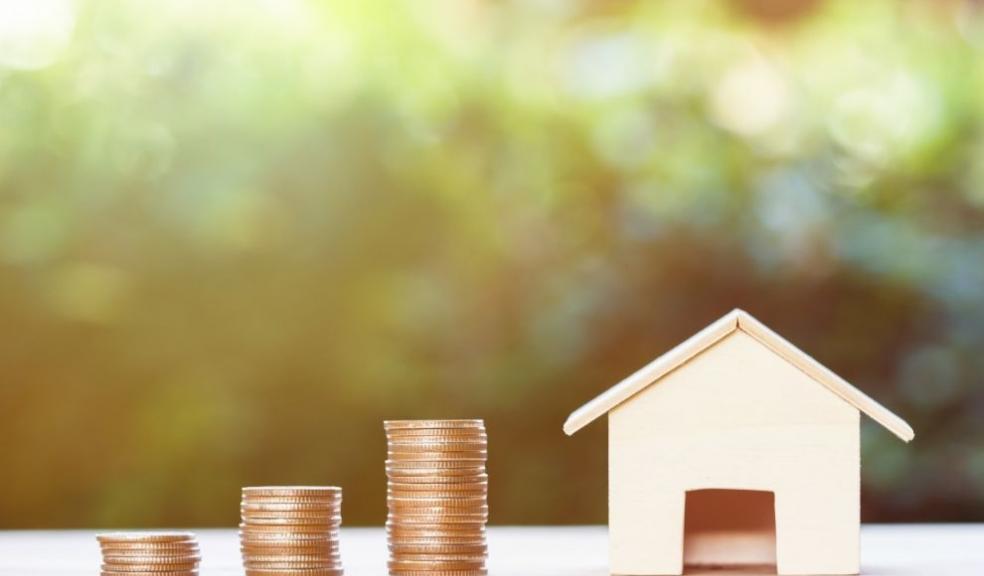 City holiday homes offer better yields than rural or coastal areas
While people associate staycations with a trip to the countryside or seaside, better rental yields for those looking to invest in a holiday let can be found via holiday homes for city breaks.
Cities typically offer annual rental yields of 4.6%, compared to 3.5% in the country and 3.3% at the seaside, according to the latest research by Hoo, the hotel room offer platform.
They are cheaper too, with a typical price of £189,938, compared to £243,505 in the countryside and £248,359 by the sea.
Hoo analysed 60 major UK destinations located across the country, the coastline and major urban hubs, looking at the cost of renting, the cost of buying and what return is available for those considering a holiday let investment.
The best cities for investors
Of course, it depends on where you invest.
The best city rental yields can be found in Glasgow (7.2%), Belfast (6.2%) and Newcastle (5.6%), and average house prices in the areas are relatively affordable, at £149,565, £140,750 and £167,246 respectively.
At the other end of the spectrum, Leicester offers the worst rental yields (3.7%) of the cities analysed, followed by Cardiff (3.9%) and London (4.0%).
In the capital prices average at £496,006, making it a tough place for investors to buy without deep pockets. Bristol and Edinburgh are the second and third most expensive cities, at £311,829 and £288,899, offering yields of 4.2% and 4.6% apiece.
The countryside
While rental yields are typically lower in the countryside, the best can be found in Bangor, Wales (4.7%).
In Scotland, Dumfries leads the way on yields (4.1%), while Bury St Edmunds in Suffolk (4.1%) is a competitive area for those looking to invest in an English countryside holiday let.
The worst area analysed based on yield is Builth Wells in Wales, with a return of just 2.6%. Tetbury in the Cotswolds also offers a meagre yield of 2.8%, followed by Market Harborough at 3.0%.
Seaside locations
With homes by the sea, yields vary less than in the cities and countryside, as returns stand between 3.9% and 2.7%.
The best three areas are Tynemouth in Northumberland, Brighton in East Sussex and Crosby in Merseyside, all offering a 3.9% return. However, Brighton has far higher house prices than the other two, at £389,855 compared to £175,589 in Tynemouth and £182,316 in Crosby.
The worst seaside areas for holiday let investors are Salcombe in Devon and Southwold in East Suffolk, offering an average yield of just 2.7%
Hoo Co-founder, Adrian Murdock, commented:
"Due to the current situation, Brits are still looking for a break closer to home this year, meaning there should be strong demand for holiday homes as the weather improves and the holiday season approaches.
Cities tend to be more profitable on average, though our research highlights that there are plenty of valuable areas for investors in the countryside, and to a lesser extent that's also true at the seaside.
Of course, for many, a holiday let serves a dual purpose and so a city-based investment probably won't carry that much appeal. The good news is, that whether you're keen on the city, country or coast, there are plenty of options at all budgets that provide healthy returns."
| | | | | |
| --- | --- | --- | --- | --- |
| Location | Average House Price - Dec 2020 | Average Monthly Rent - 2021 | Rental yield |   |
| City | £189,938 | £731 | 4.6% |   |
| Seaside | £248,359 | £683 | 3.3% |   |
| Country | £243,505 | £711 | 3.5% |   |
| United Kingdom Overall | £251,500 | £984 | 4.7% |   |
|   |   |   |   |   |
| Location | Type | Cost to Buy | Cost to Rent | Rental yield |
| Glasgow | City | £149,565 | £901 | 7.2% |
| Belfast | City | £140,750 | £730 | 6.2% |
| Newcastle | City | £167,246 | £786 | 5.6% |
| Manchester | City | £200,514 | £846 | 5.1% |
| Sunderland | City | £125,718 | £523 | 5.0% |
| Nottingham | City | £162,962 | £646 | 4.8% |
| Bangor | Country | £165,939 | £653 | 4.7% |
| Leeds | City | £209,892 | £818 | 4.7% |
| Doncaster | City | £142,313 | £543 | 4.6% |
| Edinburgh | City | £288,899 | £1,100 | 4.6% |
| Birmingham | City | £201,308 | £748 | 4.5% |
| Liverpool | City | £148,324 | £544 | 4.4% |
| Coventry | City | £197,253 | £717 | 4.4% |
| Bradford | City | £154,899 | £553 | 4.3% |
| Bristol | City | £311,829 | £1,102 | 4.2% |
| Dumfries | Country | £140,264 | £493 | 4.2% |
| Sheffield | City | £183,090 | £641 | 4.2% |
| Wigan | City | £150,452 | £518 | 4.1% |
| Bury St Edmunds | Country | £275,123 | £942 | 4.1% |
| Wakefield | City | £167,497 | £573 | 4.1% |
| London | City | £496,066 | £1,639 | 4.0% |
| Cardiff | City | £227,553 | £746 | 3.9% |
| Tynemouth | Seaside | £175,589 | £571 | 3.9% |
| Brighton | Seaside | £389,866 | £1,260 | 3.9% |
| Alnwick | Country | £167,879 | £540 | 3.9% |
| Morpeth | Country | £167,879 | £540 | 3.9% |
| Crosby | Seaside | £182,316 | £585 | 3.9% |
| Denbigh | Country | £167,575 | £528 | 3.8% |
| Stamford | Country | £227,641 | £717 | 3.8% |
| Hastings | Seaside | £220,643 | £691 | 3.8% |
| Leicester | City | £201,956 | £630 | 3.7% |
| Keswick | Country | £167,388 | £520 | 3.7% |
| Nantwich | Country | £256,160 | £775 | 3.6% |
| Whitby | Seaside | £181,037 | £540 | 3.6% |
| Lewes | Country | £335,635 | £992 | 3.5% |
| Torquay | Seaside | £210,160 | £620 | 3.5% |
| Knaresborough | Country | £294,690 | £854 | 3.5% |
| Harrogate | Country | £294,690 | £854 | 3.5% |
| Porthmadog | Seaside | £174,834 | £507 | 3.5% |
| Southend | Seaside | £327,190 | £944 | 3.5% |
| Bournemouth | Seaside | £297,143 | £850 | 3.4% |
| Worthing | Seaside | £324,877 | £929 | 3.4% |
| Wilton | Country | £298,659 | £823 | 3.3% |
| Ludlow | Country | £231,851 | £638 | 3.3% |
| Margate | Seaside | £260,768 | £713 | 3.3% |
| Cranbrook | Country | £406,258 | £1,109 | 3.3% |
| Skegness | Seaside | £198,353 | £538 | 3.3% |
| St Ives | Seaside | £262,939 | £707 | 3.2% |
| Weymouth | Seaside | £309,427 | £811 | 3.1% |
| Wareham | Country | £309,427 | £811 | 3.1% |
| Chagford | Country | £264,173 | £685 | 3.1% |
| Market Harborough | Country | £313,711 | £796 | 3.0% |
| Aberystwyth | Seaside | £199,562 | £506 | 3.0% |
| Tenby | Seaside | £198,344 | £489 | 3.0% |
| Whitstable | Seaside | £325,890 | £803 | 3.0% |
| Woolacombe | Seaside | £270,371 | £629 | 2.8% |
| Tetbury | Country | £418,812 | £972 | 2.8% |
| Southwold | Seaside | £266,910 | £607 | 2.7% |
| Salcomb | Seaside | £351,765 | £785 | 2.7% |
| Builth Wells | Country | £206,656 | £440 | 2.6% |