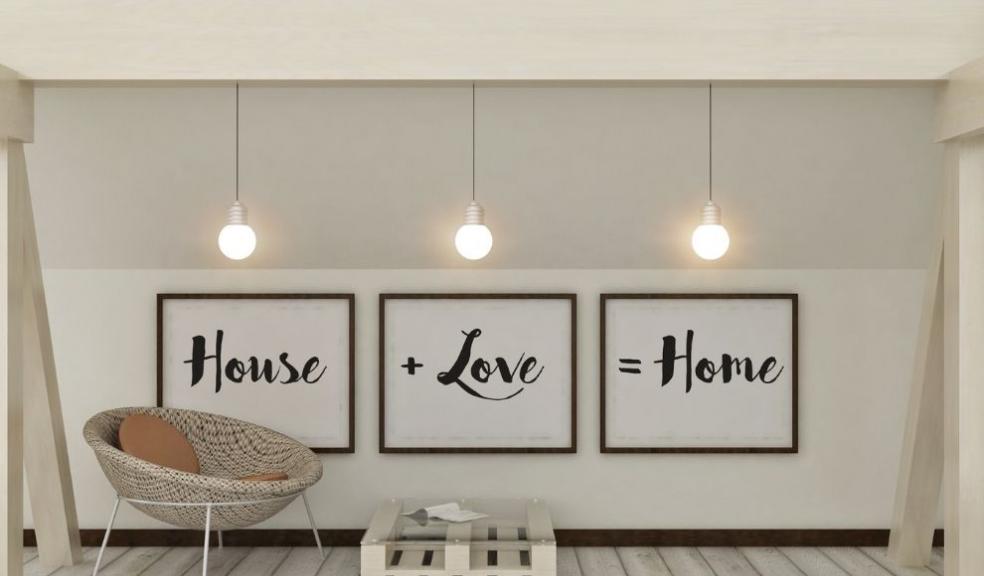 What we love most about our homes
The latest research by estate agent comparison site, GetAgent.co.uk, has revealed what it is about our homes that we love the most, what we would like to improve and what percentage of UK homeowners are only in it for the money.
Ahead of Valentine's Day this Sunday, GetAgent asked UK homeowners what it is they loved most about their property.
For the majority of homeowners, where they met has left the biggest mark on their bricks and mortar love story. 42% stated the location of their home is what they love most.
Big is beautiful for 20% of homeowners, who stated that the size and space of their property was the thing they loved the most, with an additional 12% rating their garden as the most loved part of their home.
The interior style of our homes, the kitchen, our neighbours and the bedroom also ranked amongst some of the best-loved features.
There's always room for improvement in a relationship though and more space was the biggest improvement 31% would make to their home. Homeowners would also like a bigger garden (17%), a better location (15%) and a bigger driveway or garage (14%).
It turns out that while we love a lot about our homes, more than half of us are only in it for the money. 53% of homeowners stated they would break things off with their current property if it meant they could swap to a more valuable home.
Founder and CEO of GetAgent.co.uk, Colby Short, commented:
 "Buying a home is arguably one of the longest relationships we're likely to commit to other than choosing our life partner, so it's important that you find plenty to love about a property before taking the plunge.
Of course, this relationship will be largely dictated by your budget when buying, but regardless of how much you're looking to spend, you should be able to find a property that ticks your boxes in one form or another.
That said, nothing says love like leaving a life partner for someone with more money and it seems as though 53% of us would have no issue doing so when it comes to a more valuable property."
Survey of 1,112 UK homeowners carried out by Find Out Now (4th February 2021).
What do you love most about your home?

Answer

Respondents

Location

42%

Overall size/space

20%

Garden

12%

Interior style

5%

Kitchen

5%

Neighbours

4%

Bedroom

2%

Other space such as a garage or outhouse

1%

Architecture

1%

Bathroom

0%

Prefer not to say

7%

 

 

Which of the following improvement would you like to have most about your home?

Answer

Respondents

More space or rooms

31%

A bigger garden

17%

Better location

15%

A bigger driveway or garage

14%

Better neighbours

10%

Prefer not to say

8%

More open plan

6%

 

 

Would you swap your current home for a more valuable property?

Answer

Respondents

Yes

53%

No

47%