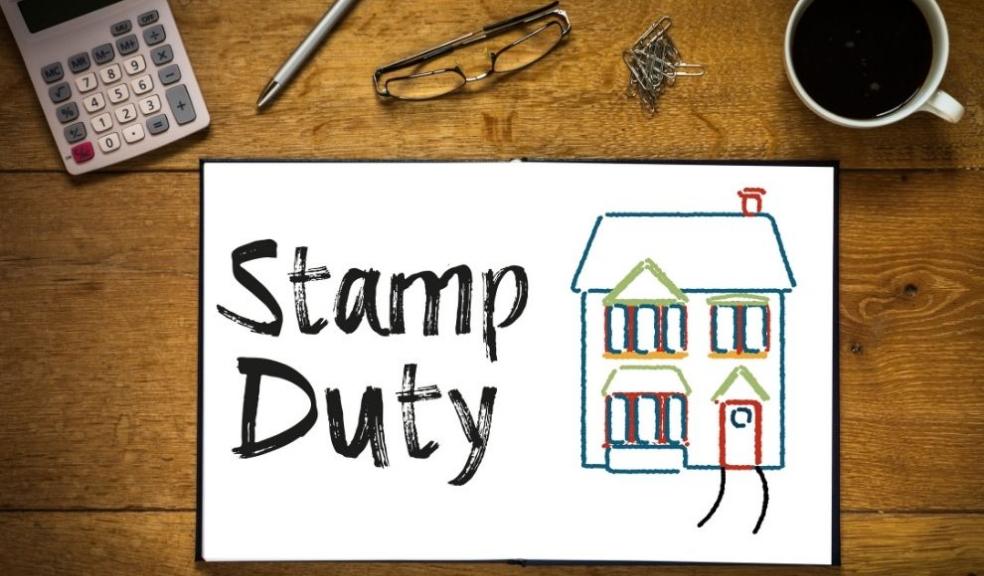 Covid causes 41% drop in property sales despite stamp duty holiday boost
Property market analysis by estate agent comparison site, GetAgent.co.uk, has revealed that residential transactions across England and Wales fell by -41% in 2020 when compared to the previous year, despite the market receiving a boost in the form of a stamp duty holiday.
The initial lockdown introduced in March of last year saw the property market ground to halt, although it's reopening and the introduction of a stamp duty holiday helped catapult it back to good health.
This is evident when looking at the average sold price of homes in 2020 compared to 2019, with a 3.5% increase taking it to £238,000 based on GetAgent's analysis of Land Registry sold price records.
However, while prices have climbed, Covid has left its mark where the actual number of homes sold is concerned. According to the research, 936,822 residential transactions took place in 2019, falling to just 552,145 in 2020; a drop of -41%.
Lowest total transactions
The City of London saw the lowest number of overall transactions, with just 80 sales taking place. Rutland also saw a low level of overall transactions at 746, as did Richmondshire (453), Merthyr Tydfil (458) and Oadby and Wigston (881).
Biggest year on year declines
However, it's Buckinghamshire that has seen the largest decline in overall market activity. According to the Land Registry's record of transactions, the area saw just 1,705 homes sold in 2020, an 80% drop on the 8,304 sold in 2019.
Newham saw the second-largest Covid induced decline in property sales and the largest in London. Just 1,308 transactions completed across the borough last year, a -59% drop on the 3,173 transactions seen in 2019.
Salford (-57%), Corby (-53%), Selby (-53%), Cardiff (51%), Rutland, South Derbyshire and Vale of Glamorgan (50%) also saw transaction levels fall by 50% or more when compared to the previous year.
Other areas to make the top 20 worst declines in market activity include South Gloucestershire, Bracknell Forest, Stratford-on-Avon, Wrekin, Newport, Liverpool, Swindon, the City of London, Flintshire, East Staffordshire and Southwark.
Founder and CEO of GetAgent.co.uk, Colby Short, commented:
"There's been a lot of talk about how the market has rebounded from the depths of lockdown restrictions at the start of last year and this is true, to an extent. The reopening of the market and the introduction of a stamp duty holiday added serious fuel to the fire causing property values to climb as a result.
However, the downside of such overwhelming demand is that many of these transactions became jammed in the hopper of the home selling process, largely due to the lethargic nature of the backend legal process of selling in England and Wales.
As a result, many of these transactions are still waiting to complete many months after an offer was formerly accepted. When you couple this logjam with the initial property industry paralysis caused by Covid and the ensuing lockdown restrictions, the market has actually seen quite a notable decline in transactions when compared to 2019."

For transaction data for your local area, please contact Alex@properganda.pr. 
Location

2019

2020

Year on Year Change (%)

Median Sold Price

Transactions

Median Sold Price

Transactions

Median Sold Price

Transactions

England and Wales

£230,000

936,822

£238,000

552,145

3.5%

-41.1%
Table shows the biggest percentage declines in residential transactions over 2020 vs 2019

Location

2019 Transactions

Transactions2020

Change

Change (%)

BUCKINGHAMSHIRE

8,304

1,705

-6,599

-80%

NEWHAM

3,173

1,308

-1,865

-59%

SALFORD

5,755

2,456

-3,299

-57%

CORBY

1,414

664

-750

-53%

SELBY

2,108

992

-1,116

-53%

CARDIFF

6,100

2,969

-3,131

-51%

RUTLAND

746

370

-376

-50%

SOUTH DERBYSHIRE

2,715

1,361

-1,354

-50%

THE VALE OF GLAMORGAN

2,682

1,347

-1,335

-50%

SOUTH GLOUCESTERSHIRE

5,088

2,573

-2,515

-49%

BRACKNELL FOREST

2,583

1,311

-1,272

-49%

STRATFORD-ON-AVON

2,608

1,325

-1,283

-49%

WREKIN

3,383

1,723

-1,660

-49%

NEWPORT

2,697

1,381

-1,316

-49%

LIVERPOOL

8,585

4,410

-4,175

-49%

SWINDON

4,140

2,136

-2,004

-48%

CITY OF LONDON

155

80

-75

-48%

FLINTSHIRE

2,554

1,319

-1,235

-48%

EAST STAFFORDSHIRE

2,325

1,201

-1,124

-48%

SOUTHWARK

3,512

1,820

-1,692

-48%
Source: Land Registry Sold Price Records

Table shows the areas with the lowest total number of residential transactions in 2020

Location

Transactions2020

CITY OF LONDON

80

RUTLAND

370

RICHMONDSHIRE

453

MERTHYR TYDFIL

458

OADBY AND WIGSTON

526

MELTON

546

NORTH WARWICKSHIRE

562

BLAENAU GWENT

586

EDEN

605

BOSTON

608

RYEDALE

615

CEREDIGION

619

WEST DEVON

633

CORBY

664

ADUR

671

ISLE OF ANGLESEY

683

DERBYSHIRE DALES

693

MALDON

703

CRAVEN

708

RIBBLE VALLEY

711

WELLINGBOROUGH

713