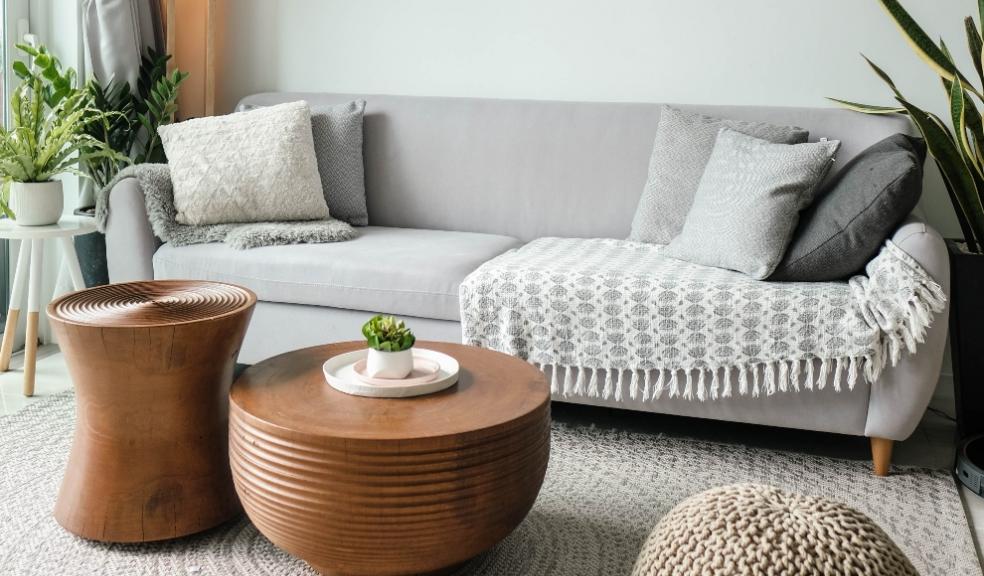 Happy proof your home ready for the New Year
New year is a great time to focus on ourselves and our wellbeing. This past year we have spent more time at home than ever before; therefore, it's never been more important to ensure our homes are making us happy. 
Our home's interior can significantly affect our mood, with a whole host of things including colour, lighting and furnishings impacting how we feel every day. 
Below, experts at regulated property buyers, Good Move, offer top tips to happy-proof your home ready for the new year.
1.       Choose the right colours
Choosing the right colour throughout your home is one of the easiest ways to happy proof your home. Colours can enhance your emotion and completely change the way we feel. So, which colour is best for your home?
Neutrals:
Black: makes a statement but should be used sparingly as it can make us feel sad.
White: clean and crisp, great for smaller spaces to make them look larger.
Grey: evokes feelings of relaxation and tranquillity. Good for bathrooms and bedrooms.
Cools: 
Blue: fresh and calm, ideal for kitchens and bathrooms.
Purple: evokes feelings of sophistication and luxury, great for bedrooms.
Brown: a neutral and natural shade, best for hallways and dining rooms.
Green: soothing and fresh, ideal for living spaces and kitchens.
 
Bright's:
Yellow: Makes us feel happy and cheerful. Great for kitchens or home offices.
Orange: Helps us feel energised – great for a home office. 
Red: a bold statement, it symbolises passion but can evoke anger. Use sparingly.
Pink: A calmer alternative to red. Great for bedrooms and living areas. 
 
2.        Declutter your home
Decluttering your home is one of the easiest ways to make yourself feel happier at home. A clean and organised space will make you feel calmer and more organised, while clutter and mess will make you feel stressed and anxious in your home. As Marie Kondo says, keep only the things that spark joy and get rid of anything that doesn't. 
And it's not just physical clutter either. Keep flooring and wall colours neutral to make your room feel bigger and less cramped, and if your room is on the smaller side, strategically placed mirrors can help your room feel more spacious. 
3.       Bring the outside in
Another great way of making yourself feel happy while at home is to bring the outside in. Keeping blinds and curtains open to allow natural light into your home is a great way of doing this. And as we continue to spend a lot of time at home this year, positioning your home office space or spending time in rooms that have a view to your garden or the outside can really help boost productivity and focus. 
If you don't have the luxury of outdoor space to look onto, perhaps if you live in a flat, you can still bring the outside by bringing plenty of plants and flowers into your space. House plants help to clean the air, improve concentration, and reduce anxiety, so are a great addition to your home. 
4.       Get the right lighting
Lighting completely influences our mood, with dim lighting making us feel sleepy and unproductive, and bright, natural lighting helping to increase focus and productivity.  A lack of natural light can lead to low moods, so try have as much natural light as you can throughout your home.
5.       Fill your home with happy furnishings
It's always a good idea to fill your home with things that make you happy. And as we spend time away from our loved ones, filling your home with pictures of families and friends will instantly cheer you up, while fresh flowers will also help us feel happier.
 Many of us have bought new things for our homes this year, and a brand new home accessory, whether that be a new cushion or a print for the wall, will help transform your space and breathe a new lease of life into the area. If you've had your eye on something for a while, now's the perfect time to treat yourself!
To conclude, Nima Ghasri, Director at Good Move, says: "We are spending more time than ever before in our homes this year, and it's vital that our homes continue to be a source of comfort and happiness during this time. 
"Our interior choices can drastically impact our mood, so it's important to be choosing the right interiors to help contribute to a happy mood. From choosing the right colours to decluttering your space, we hope these tips will help everyone feel their happiest while at home."