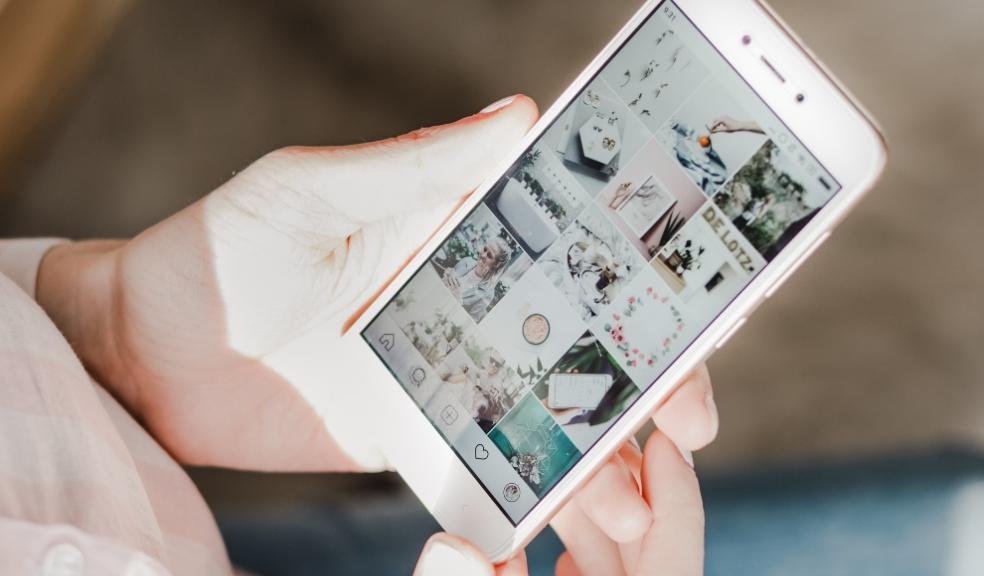 2020's Most Instagrammed Rooms Revealed
The months of lockdown and increased time spent indoors has prompted a significant rise in the number of people searching for and posting pictures of interiors online. New research into the trend has revealed that our living rooms are the most Instagrammed rooms, with more people sharing images of this 'hub of the home' than any other. 
In fact, 41 percent of all images uploaded of UK interiors in 2020 were of living rooms, according to analysis from door and window manufacturer, Origin. There are a number of factors contributing to this.
The humble sitting room has evolved to serve many purposes following COVID-19 lockdowns. Once an area to unwind and watch TV, the regular functions of Britain's lounges have increased three-fold on average, becoming gyms, yoga studios, home offices, boardrooms, cafes, wine bars and more.
In addition, living rooms are increasingly the lightest and airiest rooms in the house, boasting more space and plenty of natural light, lending themselves well to the perfect Instagram shot.
The master bedroom takes second place on the list, with thousands of people taking to social media to show off perfectly made beds, beautiful cushion arrangements and those all-important dressing tables.
The popular hashtag #viewfrommybed is now featured in over 32,000 Instagram posts. The hashtag, which was started to show off incredible views from hotel rooms across the world, has now been reclaimed for the COVID-19 era, with many Instagram users taking the opportunity to showcase their stylish bedrooms at home.
Dining rooms come in third place, closely followed by kitchens, reflecting the huge trend for experimenting with new foods and drinks during lockdown, along with an increase in home working.
From banana bread and whipped coffee, through to Friday-night Zoom cocktails and dining table desks, Brits are spending more time than ever in their kitchen-diners and are posting the photos to prove it. 
Bathrooms also appear among the top 10, as Brits increasingly turn their attention to self-care and wellness during a difficult year. With at-home spa sessions, and days at the 'pool' with the kids, Instagram users have reimagined the humble bathroom in 2020.
In addition, home offices made an increasing appearance on social media throughout the year, reflecting the rise in the number of people working from home. From grand studies to cosy corners of the kitchen, Brits posted plenty of innovative ideas for at-home workspaces throughout the course of the year.
Commenting on the findings, Ben Brocklesby, Director at Origin, said: "It's interesting to see how the way we use our homes has evolved throughout 2020. We have been forced to spend more time at home than ever before, so our houses have become the centre of our lives and must perform multiple functions, from fitness centres, to offices, to date-night destinations.
Take into consideration the increased importance of online social activity, and more and more of us are taking to Instagram to showcase innovative, stylish, and unusual ideas for our homes, as we look for joy in the simplest things in life.
"At Origin, we know how important a connection to the great outdoors is, particularly whilst we are spending more time inside, so it came as no surprise to us that the rooms that were posted the most often are those that tend to offer the most natural light. Not only do rooms that offer large expanses of glass and beautiful views make for a fantastic Instagram shot, but they also do wonders for our physical and mental wellbeing, which has become more important than ever during such a testing year."
Top 10 Most 'Grammed Rooms
1. Living room
2. Master bedroom
3. Dining room
4. Kitchen 
5. Hallway
6. Dressing room
7. Bathroom
8. Children's bedroom 
9. Home office
10. Utility 
To find out more, visit  https://origin-global.com/advice-centre/origin-reveals-2020-s-most-instagrammed-rooms